Where to Find Ethically Sourced Chocolate Candy for Halloween
This post may contain affiliate links, including those from Amazon.com, which means we earn a small commission off your purchases. And here's the thing: We only mention services and products that we think are truly worth your attention, whether they're free, paid, or otherwise. This site relies on YOUR trust, so if we don't stand behind a product 110%, it's not mentioned. Period.
Image courtesy of Equal Exchange, Inc.
Chocolate Season is just around the corner – you know, that season that runs from Halloween through Easter – and with it comes the conundrum of how to be a part of all the seasonal events while still staying true to your values to buy only ethically-sourced chocolate.
I've written about the dirty industry surrounding chocolate numerous times (see How to Make Homemade Fair Trade Chocolate Bars and Are These Hidden Toxins Lurking in YOUR Chocolate?, among others), so today, I just want to get straight to the point and give you some absolutely, totally-legit sources for ethically-sourced chocolate and other candies.
Not to mention dye-free, organic, allergen-friendly, non-GMO, fair-trade candies as well – all those options to keep us and our kiddos as far away from artificial dyes, artificial flavors, and unsustainable production as possible, even if we're not foregoing the sugar itself. 🙂
So, for today, we'll start with Halloween, for those of you who celebrate it or have ghosts and ghouls showing up at your door.
(And for those of you who would rather eschew giving out candy altogether, check out our brief guide, Non-Candy Treats for Trick or Treaters.)
May you have a sweet and ethical holiday!


Please Note: We do our very best to keep this post updated, but companies tend to change their stock frequently and we (unfortunately) cannot guarantee that the candies listed here will be available on the manufacturer's website. The best we can say is, GOOD LUCK and pleeeeease advocate with your favorite companies to offer ethical Halloween trick-or-treat options!
Ethically-Sourced Halloween Candy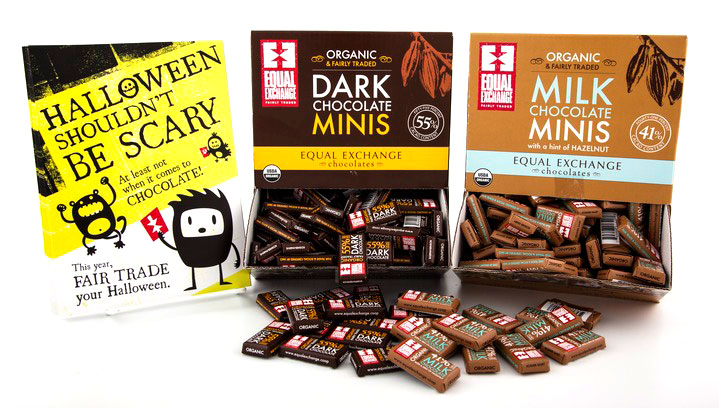 Equal Exchange Halloween Kit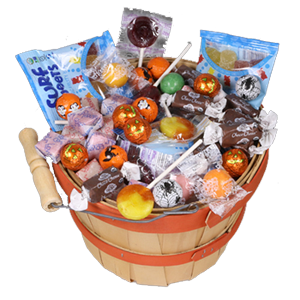 All-Natural Trick-or-Treat Mix from the Natural Candy Store | dye-free, artificial-flavoring-free, organic, non-GMO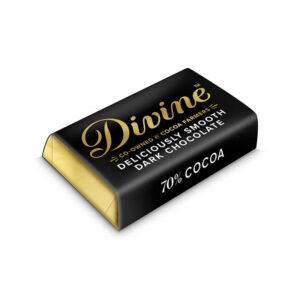 Fair Trade Chocolate Minis from Divine Chocolate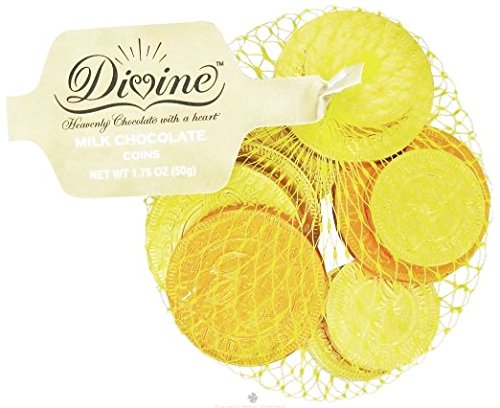 Fair Trade Chocolate Coins from Divine Chocolate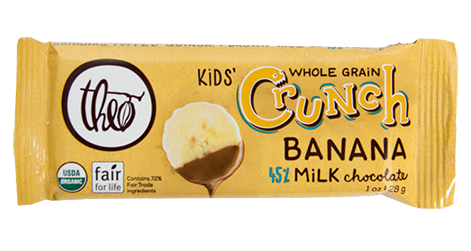 Theo Chocolate Kids' Crunch Banana-Milk Chocolate Bar
(Will you please, please, pretty please, join me in asking Theo Chocolate to offer mini-size chocolates for Halloween? Theo is a fantastic company that I would love to support more, but their options for kid events like birthday parties and trick-or-treating are definitely limited!)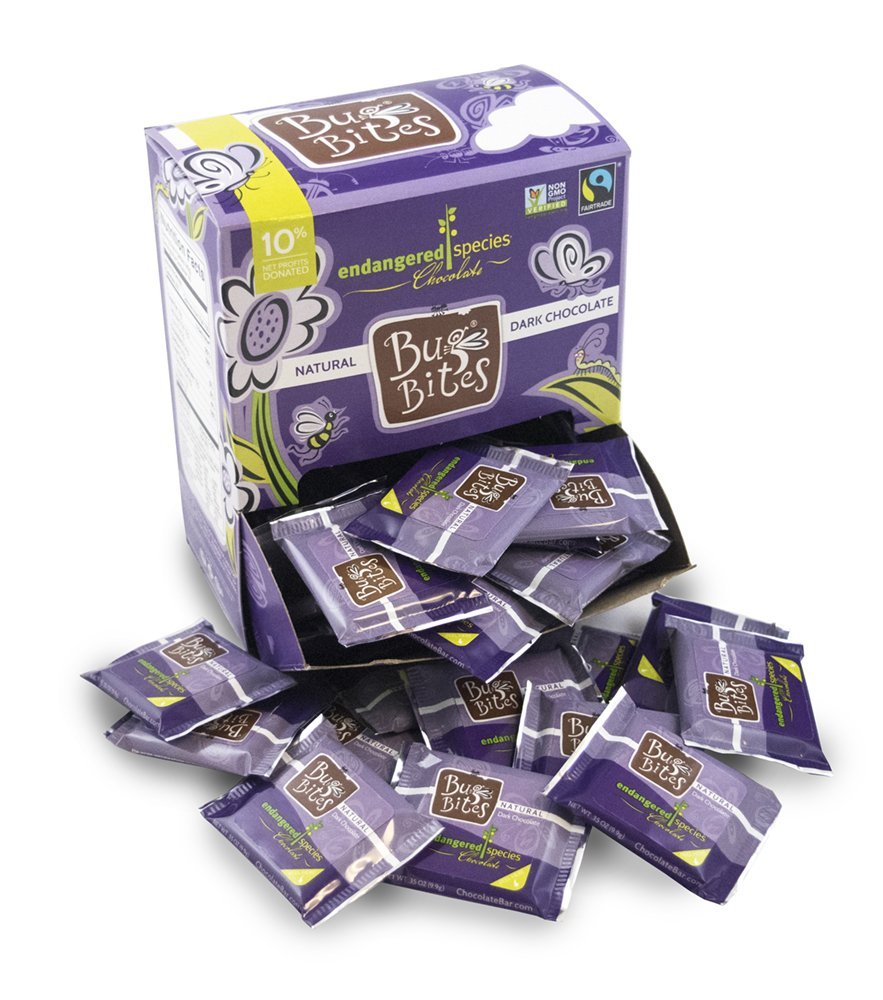 Endangered Species Halloween Bug Bites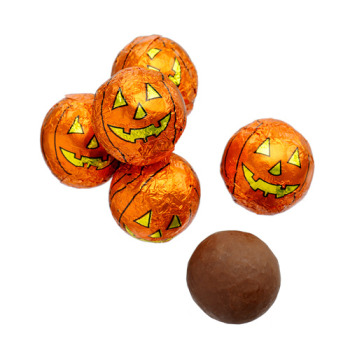 Chocolate Pumpkin Balls from The Natural Candy Store (not fair trade, but the cacao supplier is a family-run business passionate about sustainable cacao farming – see more here)
Homemade Treats for Halloween
And if you're not needing commercially-produced, individually-wrapped treats to hand out, these homemade fall treats are great for parties and get-togethers.