Easy Ways to Eat More Fermented and Cultured Foods
This post may contain affiliate links, including those from Amazon.com, which means we earn a small commission off your purchases. And here's the thing: We only mention services and products that we think are truly worth your attention, whether they're free, paid, or otherwise. This site relies on YOUR trust, so if we don't stand behind a product 110%, it's not mentioned. Period.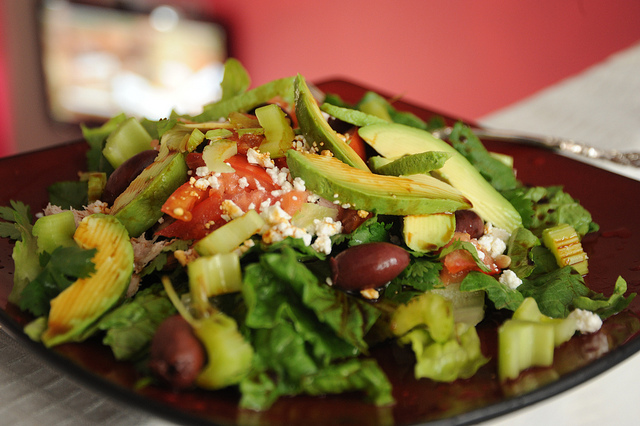 Yesterday I posted 10 reasons to eat more fermented and cultured foods. So today I thought it would be helpful to put together a list of easy ways to get more fermented foods into our diets. If you have a favorite way of adding probiotics to your meals and snacks, please share it!
Creative Ways to Eat More Fermented Foods
If you need starter cultures for any of these ferments, see our resources list at the end of the page.
Add a splash of kombucha or water kefir to your salad dressings. Start with our kombucha vinaigrette with fresh herbs if you need inspiration.
Stir a bit of water kefir into your next batch of cranberry sauce before serving.
Make your own condiments (ketchup, mustard, barbecue sauce, relish, etc) and ferment them for a day or two. This is a great way to up the ante nutritionally at your next summer barbecue! For a quick and easy solution (albeit it not as nutritionally dense), stir a bit of kombucha or water kefir into your "regular" condiments just before you serve. (By the way, you should know that we're busy testing recipes for our next cookbook. It's all about condiments, so look for it later this year! – UPDATE OCTOBER 2012: "Restocking the Pantry" is now available!)
Cook with yogurt, such as with our Quick Tandoori-Style Chicken or Lamb Korma, or even better, serve it as a side dish. It's especially lovely accompanying spicy foods.
Eat only sourdough bread. Pretty much any bread product , either purchased or homemade, can be made with sourdough – everything from doughnuts and dinner rolls to sandwich bread and bagels. Yum!
Find a complimentary fermented vegetable for each meal. For example, sauerkraut is often served alongside sausage or on top of hot dogs, pupusas are served with curtido, meat dishes in Korea are served with kimchi…. you get the idea. Crisp, fermented vegetables make delicious side dishes!
Toss vegetable ferments in your salads in place of vinaigrette.
Find creative ways to use sourdough starter. You can make pie crusts, biscuits, pancakes, crackers, cookies, even cake with sourdough. See our Sourdough Black Forest Cake for inspiration!
Find quaffable probiotic drinks you like. Turn plain kombucha into gingerade, use water kefir to brew raspberry lemonade, or make homemade root beer.
Make a smoothie using cultured dairy. Kefir, yogurt, piima, viili, and other similar products work especially well for this.
Make your own sour cream and yogurt, so you know it's teeming with living things, rather than just thickened commercially with gelatin.
Eat aged cheeses, especially if they're made from raw milk.
Make your own simple cheeses, such as mozzarella, labneh, farmer's cheese, fromage blanc, or chevre.
Add kefir or yogurt to your ranch-style veggie dips.
Use cultured butter and naturally cultured sour cream in your cooking and at the table. Baked potatoes, anyone?
Resources
Don't know where to find starter cultures for your ferments and cultures? Don't have time to make your own? Here are a few resources to get you started.
All these cultures come from Cultures for Health:
Yogurt starter cultures (including piima, viili, etc)
Cultured butter starter culture
Cheesemaking cultures and supplies
Online Resources:
Cultures for Health – Cultures for Health is an excellent resource for culturing and fermenting your own food. They have starter cultures for just about everything, EXCELLENT how-to videos, an article library to read more about various cultures and techniques, and are a one-stop shop for all your culturing and fermenting supplies. They even carry a few pre-made vegetable ferments. This should be anyone's first stop when looking for quality cultures and supplies.
Wilderness Family Naturals carries a few starter cultures for milk kefir and vegetable ferments.
Azure Standard carries various brands of kombucha ready to drink.
Amazon.com Grocery carries just a few fermented items, such as sauerkraut, kombucha, and kefir.
Don't forget to check your local natural food store or co-op, as most items such as kombucha, yogurt, kefir, and vegetable ferments are found easily there. Besides, you'll be supporting local business and local food producers!