Kombucha Vinaigrette with Fresh Herbs
This post may contain affiliate links, including those from Amazon.com, which means we earn a small commission off your purchases. And here's the thing: We only mention services and products that we think are truly worth your attention, whether they're free, paid, or otherwise. This site relies on YOUR trust, so if we don't stand behind a product 110%, it's not mentioned. Period.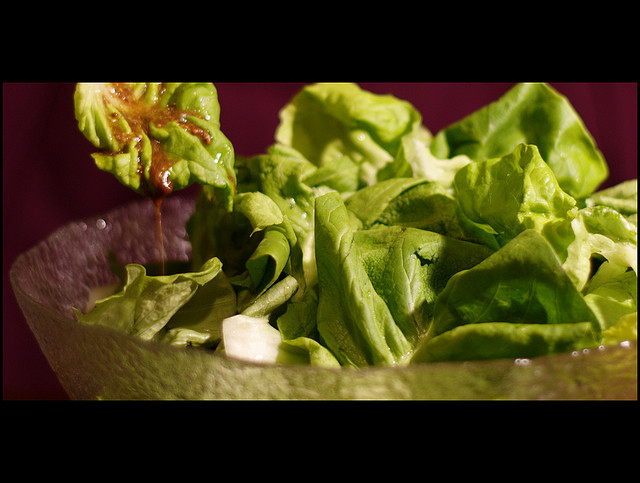 Photo Credit – Sylvain Raybaud
 One of the best ways to cleanse your body and repopulate it with the flora it needs is by eating lots of bacteria-rich food, which tend to come in the form of ferments and cultures, like sauerkraut and yogurt. In our family, we find that the one of the easiest ways to make sure we get the amount of fermented food we need is to use fermented condiments and salad dressings.
Kombucha is an especially well-suited probiotic food for making condiments. Its slightly vinegar-like finish pairs well for mustards, ketchups, and – of course – vinaigrettes. Like most probiotic foods, it is lush with B-vitamins and beneficial bacteria.
This particular vinaigrette is soft and floral and especially yummy on greens and summer salads, such as a corn and tomato salad. However, you can certainly substitute kombucha for vinegar in any vinaigrette recipe to meld with the flavors of your choosing.
Kombucha Vinaigrette
1/4 cup kombucha
1 shallot, minced
1 tsp. minced fresh herbs (tarragon, thyme, sage, or chives)
pinch of sea salt
black pepper to taste
3/4 cup extra-virgin olive oil
Combine kombucha, shallot, herbs, sea salt, and pepper in a well-sealing jar and shake to combine. Add in olive oil and shake vigorously to emulsify.
For a smoother vinaigrette, combine first five ingredients in a food processor and pulse a few times to combine. With motor running, drizzle in the olive oil until fully emulsified.