Boxed Book Sets for Kids of All Ages
This post may contain affiliate links, including those from Amazon.com, which means we earn a small commission off your purchases. And here's the thing: We only mention services and products that we think are truly worth your attention, whether they're free, paid, or otherwise. This site relies on YOUR trust, so if we don't stand behind a product 110%, it's not mentioned. Period.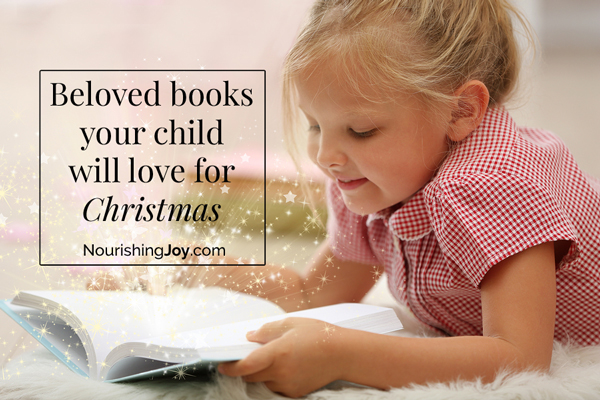 When I was a kid, every Christmas I eagerly awaited the gift that would arrive from Aunt Karen.
Each year, she sent my sister and I three Beatrix Potter books – the original kind that, according to Ms. Potter herself, "must be able to fit comfortably in a child's hand." We never knew which titles were coming and the anticipation was sweet.
Since there are nearly two dozen of these classic Beatrix Potter stories, it took most of our childhood to gather the entire set, but they were – and still are – entirely cherished. I still read to my own children from that set. I fell in love with Beatrix Potter and her vivid, mischievous tales from that set. I came to love children's literature from that set.
And so, in keeping with our non-toy Christmas gifts ideas for children (see our massive list here), here are 35+ boxed book sets that I would highly recommend to give to a young reader (or not-so-young reader!) in your life.
And OBVIOUSLY, these categories are extremely broad. I wouldn't hesitate to gift the E.B. White collection or Little House books, which are listed here as Upper Elementary & Middle School books, to our four-year-old because he ADORES the stories of Trumpet of the Swan and Farmer Boy as read-alouds. And likewise, I wouldn't hesitate to gift either the Beatrix Potter books, which are listed here for preschool, or Madeleine L'Engle's moving quintet, which is listed for teens, to our ten-year-old. Books span the ages – so gift according to your child!
And of course, you can make your own boxed set too! We absolutely LOVE the early reader Elephant & Piggie books by Mo Willems, but (at least at the time of publishing this post), there is no boxed set available. Likewise with Liesl Shurtliff's ingenious retelling of classic folktales and C.S. Lewis' moral-tale Space Trilogy. But these beautiful hardcover books are easily gifted together as a set, even if you have to purchase them separately. Make your own "boxed set" with YOUR favorite books!
As always, purchase from your local independent bookseller if you can, but if you prefer the convenience of online shopping, the images below link to each set on Amazon.
Boxed Book Sets: Board Books
Boxed Book Sets for Preschool & Early Readers
Boxed Book Sets for Upper Elementary & Middle School
Boxed Book Sets for Teens