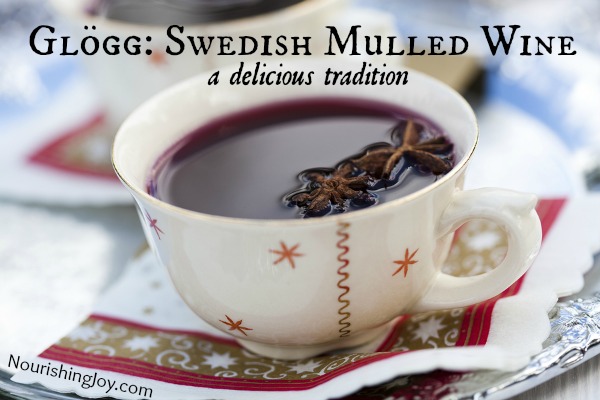 Having grown up in a snowy part of North America, the idyllic picture of curling up in front of a crackling fire in a warm cozy home while the snow silently falls fills me with utter delight. That feeling of working and playing outside in the exhilarating cold and then coming into a warm home is one of the best parts of winter.
So it makes sense that the Swedes – those northern clime loving folk – came up with one of the best recipes for mulled wine I know of. Sipping this syrupy, aromatic wine is like coming home to a crackling fire – it will warm you from your head to your toes, it will make you glad for the moment, and it will fill your heart with longing for the people and places you've loved. Wonderful, that.
Glögg
makes 1 quart
3 cups full-bodied red wine
1 cup vodka
1 cup unrefined cane sugar (sorry, no substitutes on this one)
20 cardamom pods, crushed
10 cloves
1 orange peel
1 cinnamon stick
2-inch fresh ginger root, cut into 5-6 coins
1/2 cup raisins
1 star anise (optional)
1 cup blanched almonds
Stir together all ingredients, except for the almonds, in a large heavy-bottomed pot. Heat gently over medium-low heat and let it mull for at least 1-2 hours before serving.
To serve, strain well and ladle into serving cups or mugs, adding 1-2 almonds to each one. You can float a star anise to add a pretty touch as well, but it's not traditional (well, I suppose that's up to debate…)
Sip, savor, and enjoy!
Glögg in the Slow Cooker
Place all ingredients, except for the almonds, in a slow cooker (any size is fine). Place on low heat and let it mull for 3-4 hours, then switch to the "warm" setting if you have it. (No biggie if you don't – just leave it on low.)
To serve, ladle into serving cups or mugs, making sure to strain out any solids and adding 1-2 almonds to each one.
Enjoy!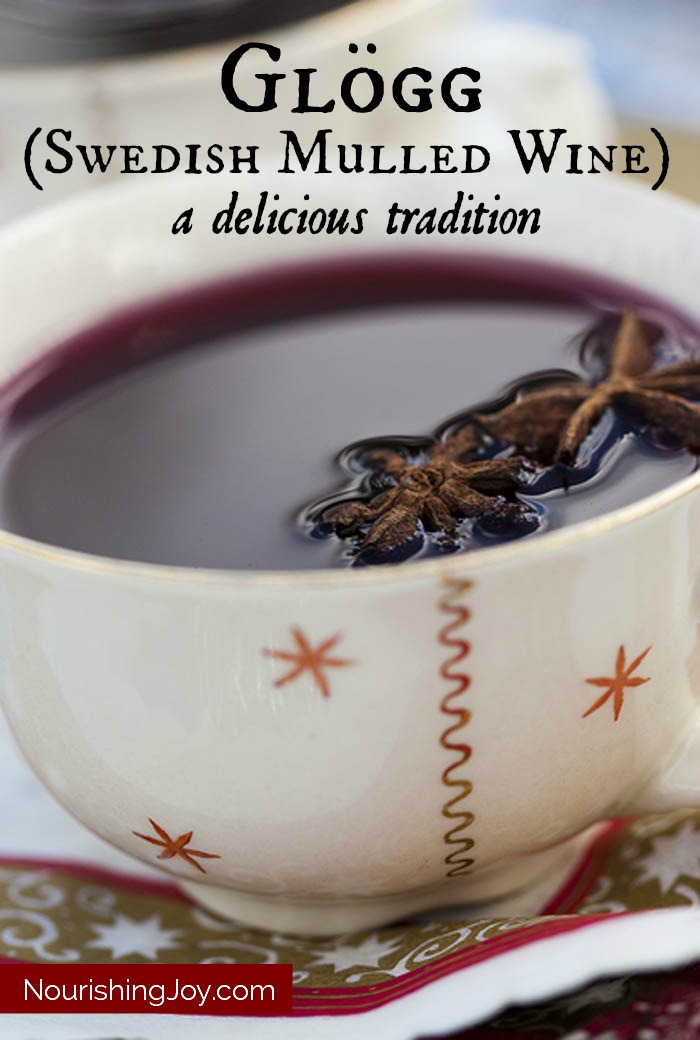 This post is part of the collection of 125 Gluten-Free Slow Cooker Recipes over at Divine Health from the Inside Out.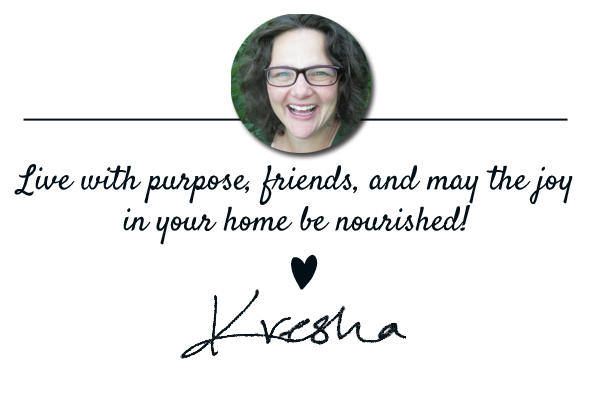 This post may contain affiliate links, including those from Amazon.com, which means we earn a small commission off your purchases. And here's the thing: We only mention services and products that we think are truly worth your attention, whether they're free, paid, or otherwise. This site relies on YOUR trust, so if we don't stand behind a product 110%, it's not mentioned. Period.