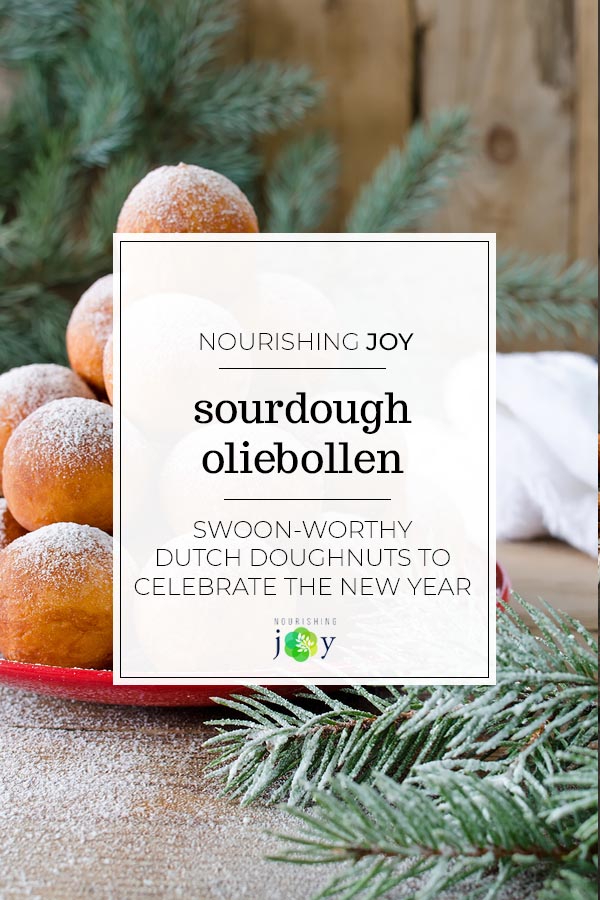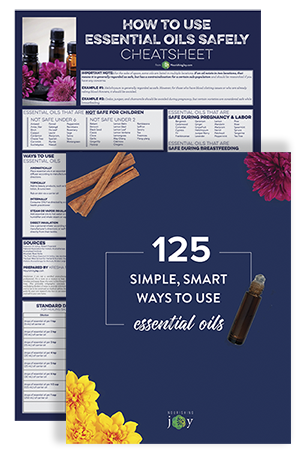 Make using essential oils EASY with our at-a-glance cheatsheets.
Be confident in using essential oils safely AND effectively! Simply click the button to download these two popular cheatsheets and see just how easy using essential oils SAFELY can be.
A Dutch New Year's celebration just wouldn't be complete without oliebollen, the aptly-name "oily balls" that are the heavenly match of a cake doughnut and apple-raisin fritters.
Since marrying into a Dutch-Canadian family, I've come to love the New Years tradition, but as with most baked goods in my kitchen, I set out on a mission to come up with a healthier sourdough version that makes the grains more digestible and uses more nourishing fats.
Enjoy – and Happy New Year!
This post has been featured at YeastSpotting at the Wild Yeast blog.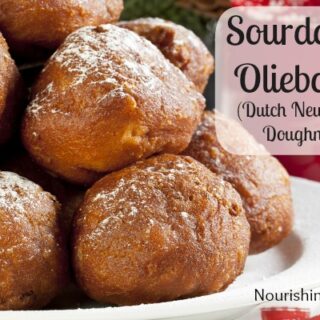 Sourdough Oliebollen: Dutch New Year's Doughnuts
Total Time:
6 hours
45 minutes
Delectable doughnuts for a New Year's treat, whether you're from Dutch heritage or not!
Ingredients
1 1/2 cups sourdough starter
1/4 cup unrefined cane sugar
1 1/2 cups all-purpose flour
2/3 cup whole milk
1/3 cup melted butter, cooled but still liquid
juice from 1/2 a lemon
1 egg
1/2 teaspoon unrefined sea salt
1 1/2 teaspoons baking powder
1/2 teaspoon baking soda
1 apple, peeled and finely chopped (optional)
1 cup raisins
homemade powdered sugar, for dusting
tallow, lard, or coconut oil, for frying
Instructions
The night before you want to make your sourdough oliebollen (or at least 6 hours), mix the starter, sugar, flour, milk, butter, and lemon juice in a large non-reactive bowl. Cover and let sit at room temperature for 6-18 hours.
When you're ready to fry your oliebollen, heat enough fat to completely submerge the oliebollen to 360° F. (Yes, this is slightly lower than you typically fry doughnuts, but this is a more tender dough than some and you also want them to remain as soft as possible on the outside without becoming crunchy nor soaking up huge amounts of oil.)
Meanwhile, stir the egg, salt, baking powder, baking soda, apple, and raisins into the sourdough sponge.
When the fat is hot, dip a teaspoon into the fat to keep the dough from sticking to the spoon, then drop the dough into the fat by heaping teaspoons. Let fry until deep golden brown, about 2 minutes, then flip the bollen over until the rest of the doughnut is brown, another 2 minutes or so.
Drain and enjoy dipped or dusted with homemade powdered sugar.
[social_warfare]