Two Easy Ways to Fold a Prefold Diaper
This post may contain affiliate links, including those from Amazon.com, which means we earn a small commission off your purchases. And here's the thing: We only mention services and products that we think are truly worth your attention, whether they're free, paid, or otherwise. This site relies on YOUR trust, so if we don't stand behind a product 110%, it's not mentioned. Period.
I've written fairly extensively about the beauty and simplicity of the prefold cloth diaper. While I love the design and ease of use of many of today's innovative cloth diapers, the prefold is the simple, frugal, no-stress way to take care of your diapering needs.
I've been asked several times lately how to use prefolds, so I'm putting up this post as a visual tutorial with two examples that make using prefolds easy.
How to Fold a Prefold Using a Snappi
For this method, all you need are your prefold, a cover, and a Snappi.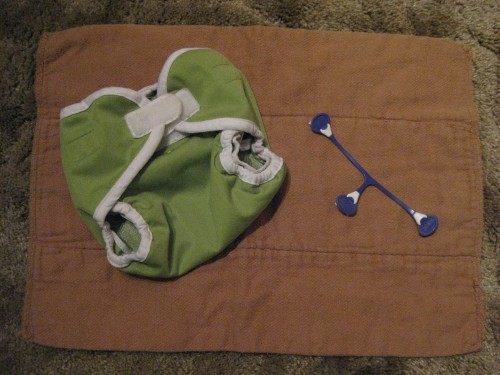 To start, lay your prefold flat, noting where the seams are.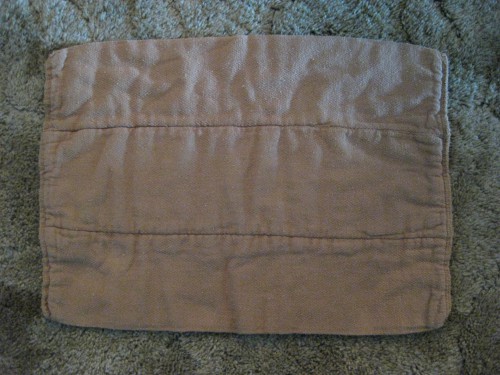 Fold the prefold along the seams.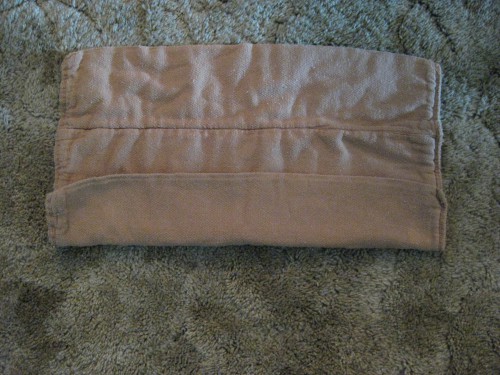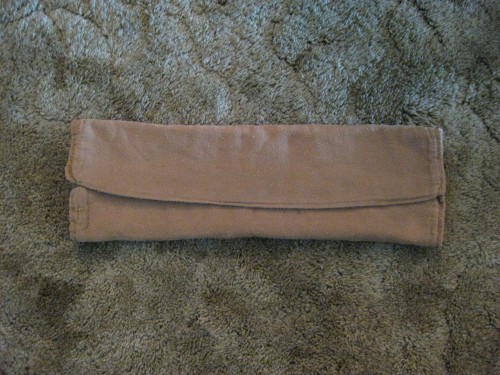 Then open up the folds at one end, creating a "poo pocket." Notice you've created nice little wings.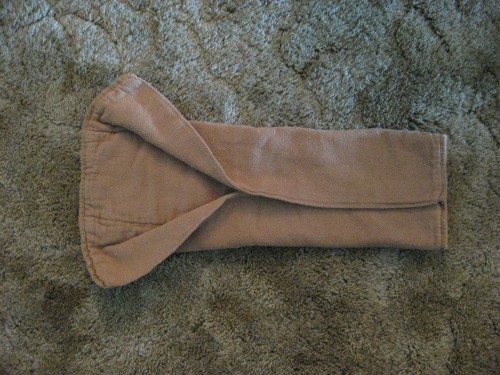 Lay your baby on the prefold, making sure the back of the prefold is at about belly button level.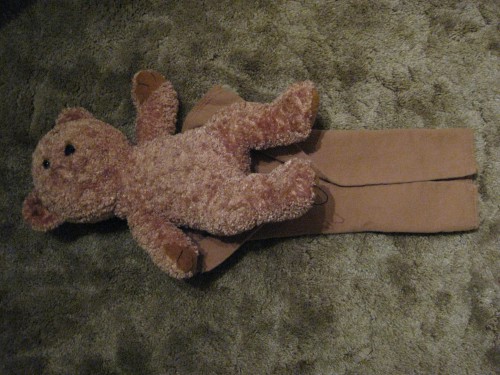 Pull up the front of the prefold. The front is obviously too long, but that's the brilliance of the prefold – it's the ultimate "one size" diaper!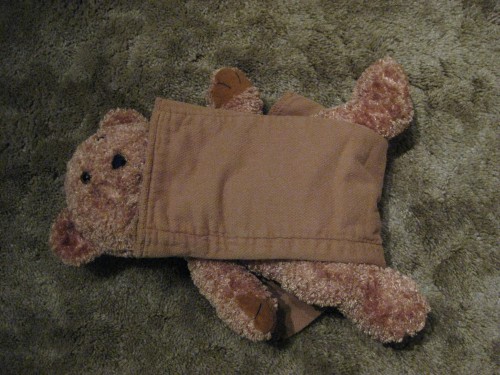 Roll/fold the front down to about belly button level. Note that you've now created wings on the front as well.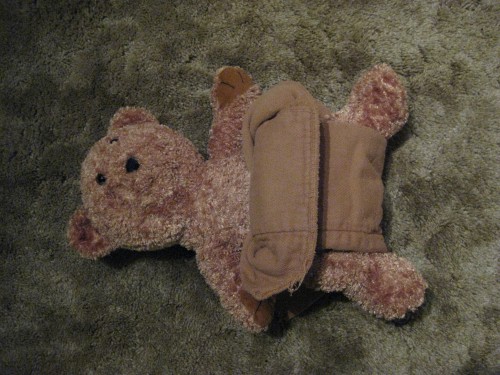 Now, this is when your Snappi comes in. This is a handy-dandy little tool that makes the need for pins obsolete. It's semi-stretchy with little hooks on the back of each end, similar to a tensor bandage.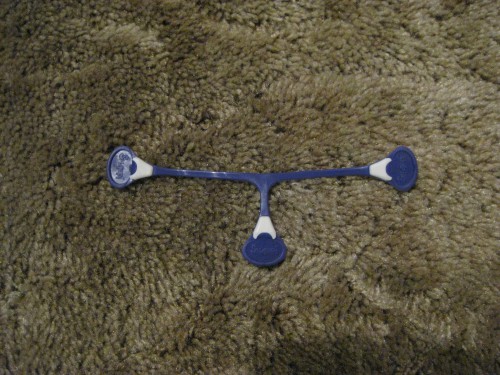 Tuck the top wings against the baby's sides and pull the back wings up over the top as snugly as possible. Hold everything together with one hand.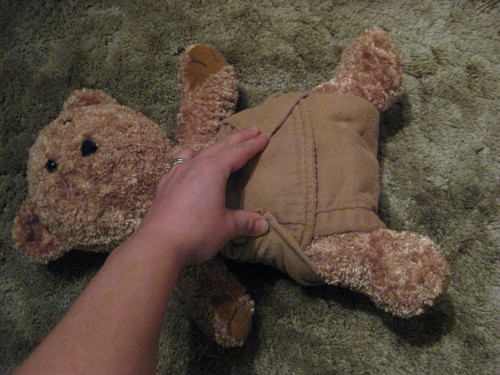 With the other hand, hook one long end of the Snappi on one hip, then stretch it across the folded front of the diaper and hook the other long end on the opposite hip. Pull the short end down as far as you can comfortably and hook it in to snug everything up.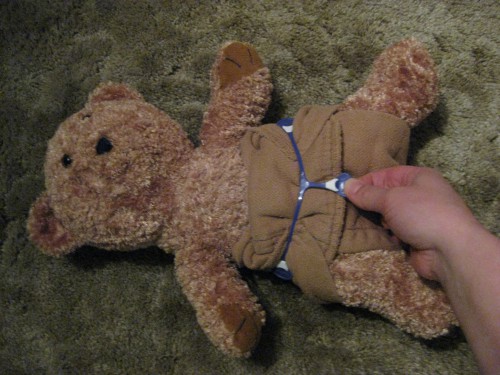 There… now Mr. Bear is all snugged up.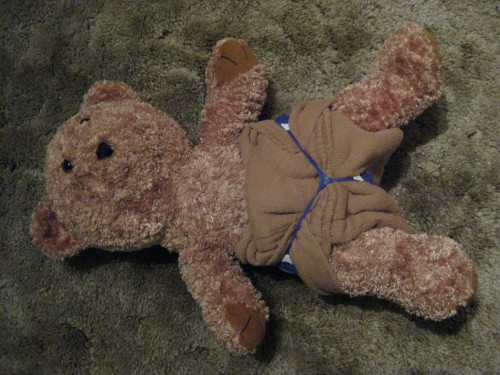 We still need a waterproof covering, though, so open your cover, lay your baby on it, and fasten it up. Depending on your type of cover, this could be with snaps, velcro, or a simple wool cover that just pulls on. In this demonstration, I've used a wrap cover with velcro.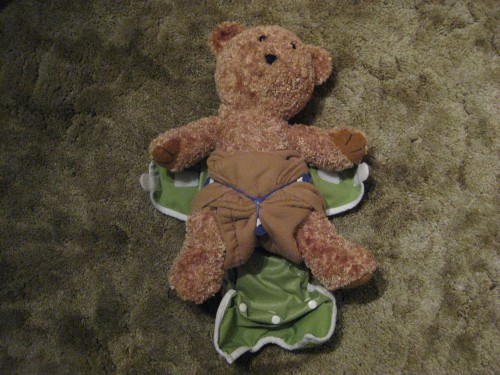 Once the cover is fastened, do a final double-check around the legs, tummy, and back to make sure no bits of diaper are sticking out. If there are, just tuck them into place inside the cover.
And you're done! Your baby will be dry and leak-proof (not to mention fashionably attired) for a few hours.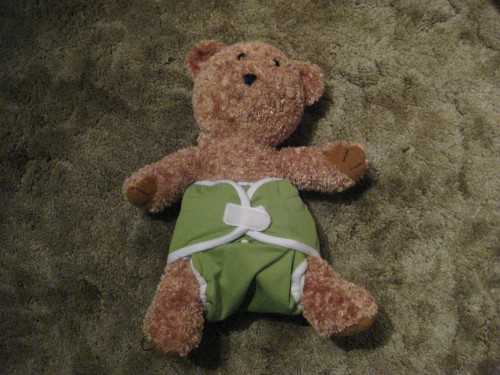 How to Fold a Prefold without Using a Snappi
For this method, all you need are a prefold and a cover.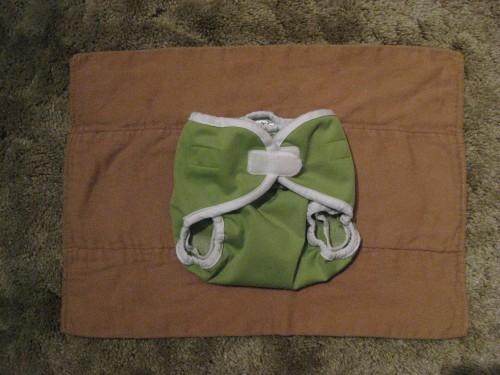 Lay your prefold flat, noting where the seams are.
Tri-fold the diaper against the seams.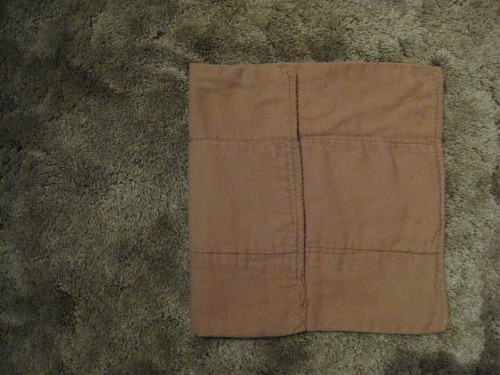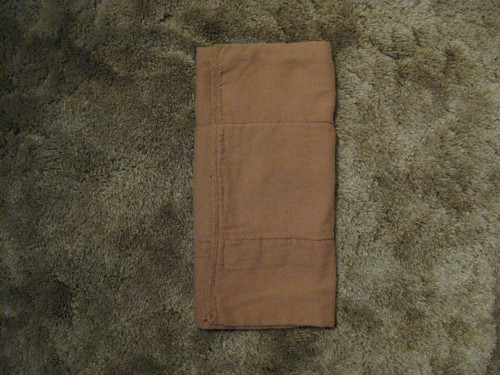 Lay the tri-folded diaper into a cover (this method only works with a wrap cover – pull-up style covers won't keep the diaper sufficiently in place).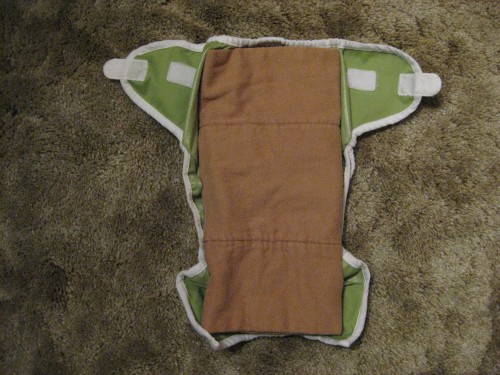 Lay your baby on the diaper at about belly button level.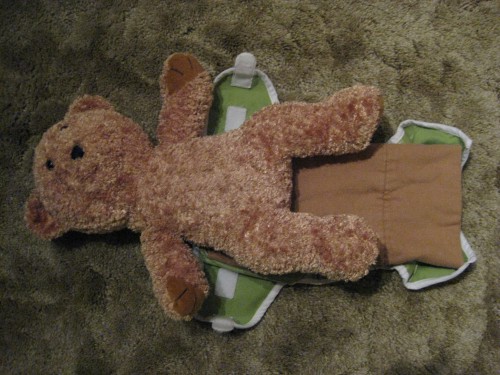 Fasten the diaper into place and make sure there are no bits of diaper peeking out around the legs, back, or tummy.
And that's all there is to it! You have an absorbent diaper paired with a waterproof cover that will keep your baby comfortable and leaf-proof.