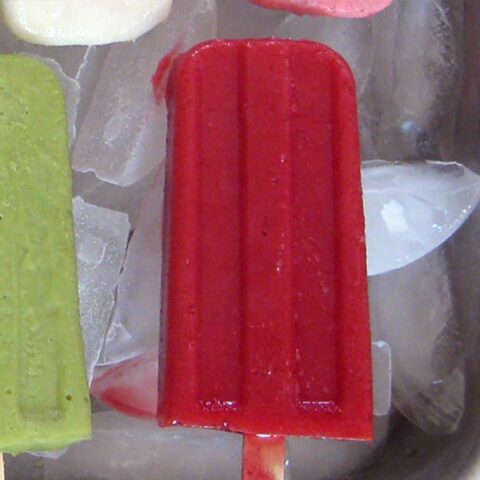 Raspberry & Beet Popsicles
Yield:
makes approximately 10 popsicles, depending on the size of the mold
Total Time:
4 hours
10 minutes
You can't taste the beet in these, but they definitely give a great pop of color to the POPsicle. 🙂
Ingredients
3 cups red or golden raspberries
1 tablespoon fresh beet juice, more as desired (optional if you don't have a juicer on hand)
1/2 cup plain sugar syrup or honey (see below for how to make sugar syrup)
1 1/2 tablespoons lemon juice
Instructions
In a blender, pulse the raspberries and beet juice several times.
Add the sugar syrup and lemon juice and blend until smooth. (If desired, pass the mixture through a sieve to remove seeds. Personally, I never bother.)
Pour into popsicle molds and freeze until completely firm, at least 4 hours.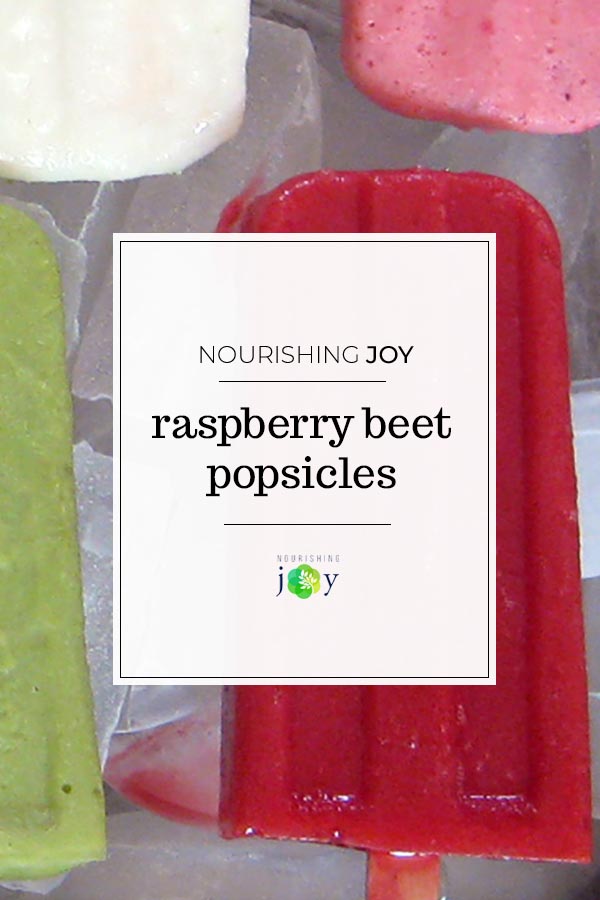 [social_warfare]