Roasted Garlic & Cranberry Bean Dip
This post may contain affiliate links, including those from Amazon.com, which means we earn a small commission off your purchases. And here's the thing: We only mention services and products that we think are truly worth your attention, whether they're free, paid, or otherwise. This site relies on YOUR trust, so if we don't stand behind a product 110%, it's not mentioned. Period.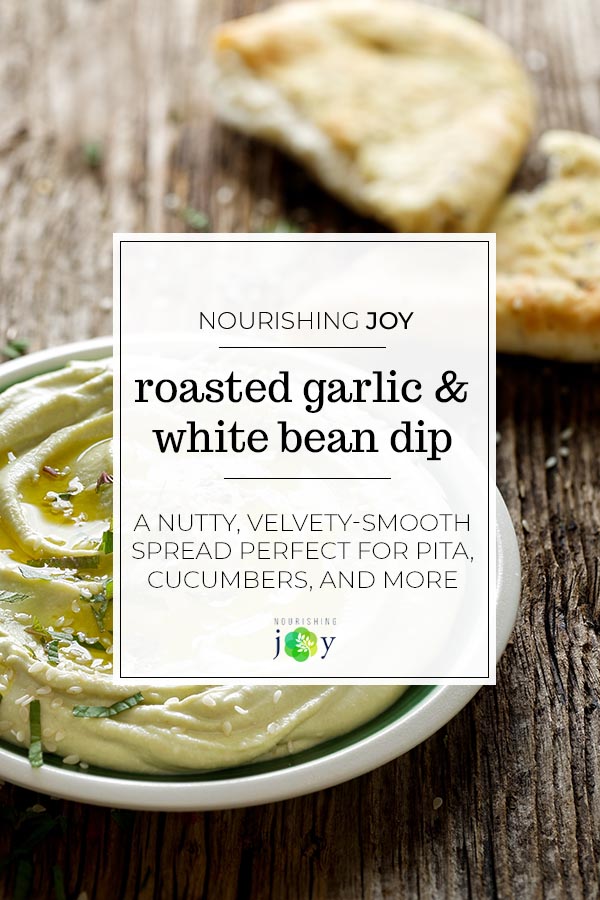 Have you ever tried cranberry beans?
No, these aren't actual cranberries (despite my adoration for all things cranberry), but cranberry beans are simply a basic white bean, but speckled an oh-so-pretty red.
They're not super-common, but they're not rare, either, so if you can find them, you're most definitely in for a treat.
Their flavor is just slightly nutty and their texture is velvety and smooth, so they're a PERFECT foil for using in spreads and dips like this one.
(They also shine in soups, stews, cassoulets, baked beans – pretty much everything is made better with cranberry beans!)
As for how to roast garlic – the secret to deep, smooth, velvety garlic flavor – I find the quickest, simplest method is to roast them as individual cloves inside their skins. I haven't yet typed up my method (the way I've done it for years), but it's very close to this lovely description of how to roast garlic.
Happy noshing!
Roasted Garlic & Cranberry Bean Dip
Ingredients
1 ½

cups

dried cranberry beans

2

sprigs fresh rosemary

6

cloves

roasted garlic

3

tablespoons

extra-virgin olive oil

½

teaspoon

sea salt
Instructions
When the cook time is finished, drain the beans and reserve at least 1 cup of the cooking liquid. Discard the spent rosemary sprigs.

Place the drained beans in a food processor and add the roasted garlic, olive oil, and salt along with 2-3 tablespoons of the cooking liquid.

Pulse the mixture, stopping often to scrape down the sides of the work bowl, then - with the motor running - drizzle in more cooking liquid until the mixture is light and creamy but still thick and spreadable.

Adjust salt to taste, then serve immediately or refrigerate. Serve with pita, cucumbers, crackers, or bread.

Store in the refrigerator for up to two days.