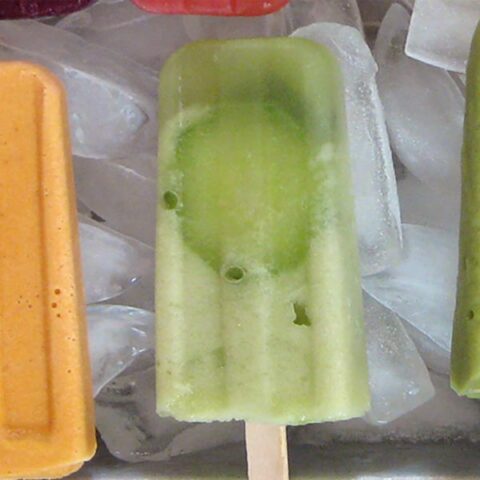 Cucumber-Mint Popsicles
Yield:
makes approximately 10 popsicles, depending on the size of the mold
Total Time:
4 hours
10 minutes
Ingredients
1 cucumber any variety, peeled and coarsely chopped
1/4 cup pure water
1/2 cup mint sugar syrup (see notes below)
Instructions
Blend the cucumber and water in a blender to form a fine puree.
Add the minted sugar syrup and blend just until well mixed.
Pour into popsicle molds and freeze until completely firm, at least 4 hours.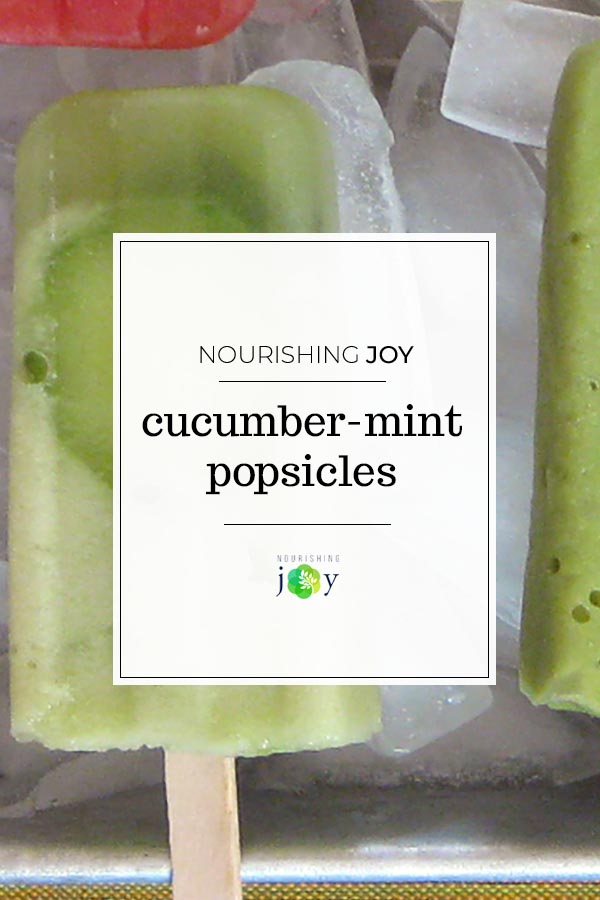 [social_warfare]