Gourmet Asian Cooking Sauce and Marinade
This post may contain affiliate links, including those from Amazon.com, which means we earn a small commission off your purchases. And here's the thing: We only mention services and products that we think are truly worth your attention, whether they're free, paid, or otherwise. This site relies on YOUR trust, so if we don't stand behind a product 110%, it's not mentioned. Period.
Growing up, one of my absolute favorite treats was when my mom would splurge at Costco and bring home Mr. Yoshida's Gourmet Sauce. It made EVERYTHING taste better.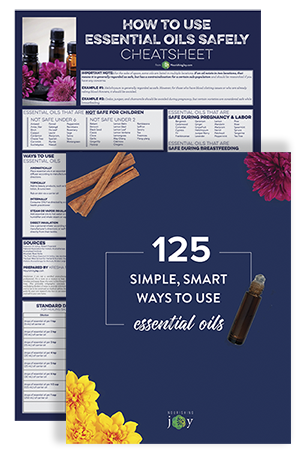 Make using essential oils EASY with our at-a-glance cheatsheets.
Be confident in using essential oils safely AND effectively! Simply click the button to download these two popular cheatsheets and see just how easy using essential oils SAFELY can be.
As an adult – especially one that now writes books about how to healthify your kitchen by making your own pantry staples – I really truly do miss Mr. Yoshida's. Sure, it's still found at my local Costco, but if the story of how the sauce originated is true, then the recipe must have changed significantly through its history, as the high fructose corn syrup, dextrose, and modified corn starch aren't ingredients that are readily available in most home kitchens.
But then I stumbled upon this miraculous mix of ingredients. I had been trying to come up with a Yoshida-like sauce for my homemade pantry staples book, but hadn't gotten it quite right. Turns out, the problem was that I needed to use a more flavorful vinegar and far less ginger (I tend to be heavy-handed with ginger when it comes to Asian cuisine) since this sauce is more sweet and robust than peppery.
And thus, this gourmet Asian marinade and cooking sauce was born. It's best for stir-fries and barbecued chicken thighs where it has opportunity to caramelize a bit, but you can use it spooned over rice as well. It's a bit overwhelming to be a dipping sauce, though, so I don't recommend it for that application, but there's a lovely one in my first e-book, if you're needing something just right for dim sum night.
Enjoy!
A note about the sugar: there's a lot of sugar in this recipe, but without it, the flavors aren't quite balanced and the sauce doesn't caramelize as well on broiled and barbecued foods.

Be sure to use a minimally processed granulated sugar, such as evaporated cane sugar or coconut sugar, so that you're mitigating the effects of sucrose by providing the body a minimally-processed form of the food and by providing a few minerals, as well as avoiding genetically modified beet sugar.
Gourmet Asian Marinade and Cooking Sauce
Makes about 6 cups
Instructions
Combine all ingredients in a heavy-bottomed saucepan and whisk to combine.

Place over medium-high heat and bring to a simmer. Reduce heat to medium-low and simmer steadily until thickened, 1-2 minutes.

Use immediately, if desired, or cool and store in the refrigerator for up to 1 week.

(Sauce may also be frozen in small quantities, such as in an ice cube tray. Omit the cornstarch if freezing.)