Want a beautiful, healthy baby? Kristen Michaelis (AKA Food Renegade) has got you covered
This post may contain affiliate links, including those from Amazon.com, which means we earn a small commission off your purchases. And here's the thing: We only mention services and products that we think are truly worth your attention, whether they're free, paid, or otherwise. This site relies on YOUR trust, so if we don't stand behind a product 110%, it's not mentioned. Period.
It's amazing watching your kids grow up.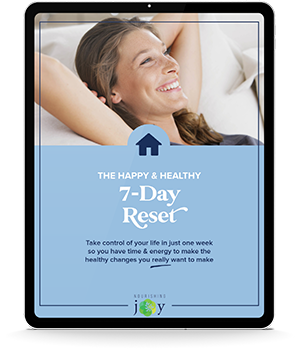 More calm, less chaos.
Use our step-by-step method to take charge of your life so you have time for what *really* matters.
Watching them turn from newborns to toddlers to preschoolers and on into teens is an immense privilege, don't you think?
But along the way, there are SO MANY QUESTIONS. And, let's be honest: so many I-have-no-clue-what-I'm-doing, hang-on-by-the-seat-of-my-pants, and I-wish-I-had-known-that-before moments.
And through it all, of course, we long so deeply to provide what's best for our children.
When we're pregnant, we pour over research to find the best car seat and the safest crib. With our newborns, we learn to breastfeed and how to swaddle them just right. When we have toddlers, we pray fervently to have the patience to parent them sagely to provide a foundation for their lives. When they're teens, we pray even more fervently to parent them wisely!
But while we excel at picking the right car seat at the beginning of the parenting journey, we don't always excel at nourishing our growing babies so they'll have lifelong benefits – like not needing braces, for example, or avoiding ear infections.
Or at least I didn't.
It's not that I didn't think about my growing child when I was pregnant with my first. I most certainly did. I faithfully took extra folic acid, downed my daily brand-name DHA/ARA supplement, and avoided alcohol.
But aside from praying for a healthy child who would emerge in the world with 10 fingers and 10 toes, I didn't know it was possible to lay a foundation for a lifetime of good health within the prenatal period.
But thankfully, Kristen Michaelis (aka Food Renegade) has written a new book that is witty, pointed, and incredibly informative when it comes to fertility, decoding pregnancy cravings, and baby's first foods.
"Beautiful Babies" – The Book That Should Be Required Reading for EVERY Parent and Woman of Childbearing Age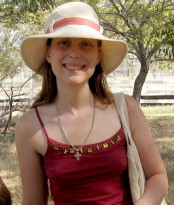 I am willing to go out on a limb here and audaciously say that I, personally, consider "Beautiful Babies" to be a landmark work.
Kristin is a researcher par excellence, she's enormously engaging, and this subject matter is her passion, so she has poured her heart, her mind, and SO much energy into propelling this much-needed information into the mainstream dialogue of prenatal and postpartum health.
That's probably why Joel Salatin, an iconic figure in the sustainable food movement, wrote this in his foreward of the book:
"I find Kristen's feisty spirit and mischievous humor both empowering and liberating. As a dad of two, husband of one, and grandfather of three, I covet these historically proven and normal principles for every family on earth. I wish this book had been around when my wife, Teresa, and I were starting our family."
Now the interesting news is that while I absolutely recommend picking up a copy of this book whether it's today or next year, Kristen is offering an AMAZING deal this month as a celebration of the book's publication (and further proof of her passion to get this information into EVERYBODY's hands – in her own words, she wants to "shout it from the rooftops"!).
If you pre-order "Beautiful Babies" and submit the e-mail order receipt to Kristen by March 18, she will give you FREE lifetime enrollment to her "Beautiful Babies" e-course, which is a $199 value!
The book pre-order price is less than $16, so it really is a steal of a deal.
What you'll learn with "Beautiful Babies"
Why soy can prevent pregnancy
How eating a low-fat diet makes you 85% more likely to be infertile
How to successfully breastfeed your baby, and why it's so important
What to do if breastfeeding doesn't work for you (and it's not commercial formula!)
Why babies shouldn't eat cereal
How and when to introduce baby's first foods
How to reduce your chances of needing a C-section, and have an easier natural birth
How to use nutrition to have a happy pregnancy, without morning sickness, acid reflux, varicose veins, or even stretch marks (!)
What to eat during pregnancy to prevent your child from developing health issues later in life, such as ear infections, asthma, allergies, behavioral problems, poor eyesight, or even needing braces
How to prevent post-partum depression
How to flatten your tummy after birth (and who doesn't want that, especially after the second or third child???)
How to get your free enrollment
STEP ONE: PRE-ORDER THE BOOK
Click here to pre-order the book from Amazon.
STEP TWO: EMAIL YOUR ORDER RECEIPT TO KRISTEN
Forward your order receipt to booklaunch@foodrenegade.com. Make sure you send the email from your own email address, rather than having Amazon forward it for you. That's the only way she will get your email address and be able to contact you with the log-in details for the course.
After Kristen verifies your pre-order, she will email you a coupon that you can redeem for your free enrollment.
And if you want to give the free enrollment as a gift, just use the coupon code to enroll your recipient instead of yourself. When you go to enroll in the online course, you'll have a chance to put in the student name and email address, and at that point, put down your loved one's contact information instead of your own.
Do YOU Want to Shout It From the Rooftops?
Are you as passionate about nourishing foods and sustainable food systems as Kristen is?
Has something in this book or course deeply resonated with you?
If so, leave a review for the book at Amazon. This will help launch the book into mainstream awareness, and more and more mothers will be well-equipped to nourish themselves and their babies.