5 Items That Have Saved My Sanity as a Super (Busy) Mom
This post may contain affiliate links, including those from Amazon.com, which means we earn a small commission off your purchases. And here's the thing: We only mention services and products that we think are truly worth your attention, whether they're free, paid, or otherwise. This site relies on YOUR trust, so if we don't stand behind a product 110%, it's not mentioned. Period.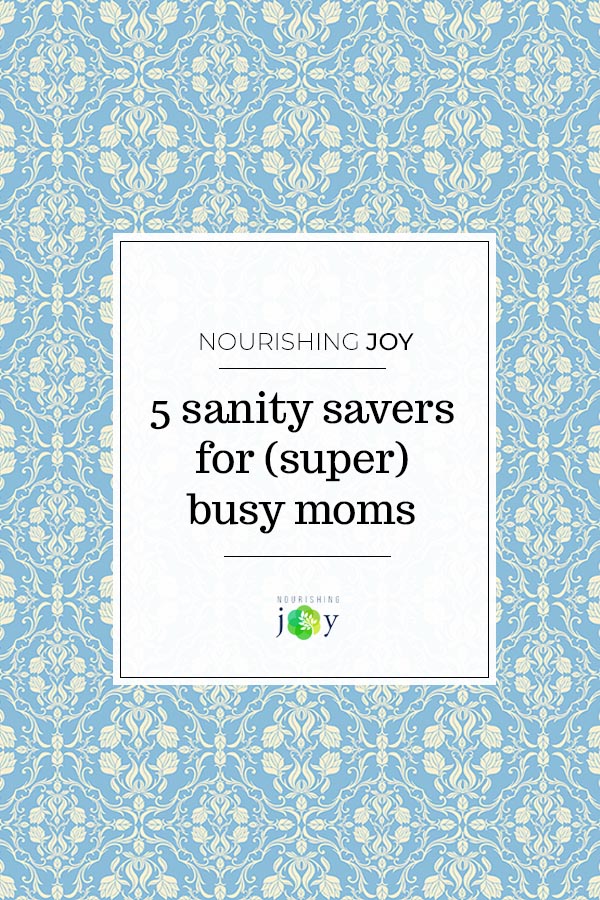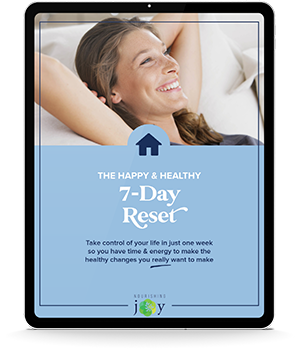 More calm, less chaos.
Use our step-by-step method to take charge of your life so you have time for what *really* matters.
Like you, I spend my days running through a checklist. Some days that's literal and I'm checking things off as I go. Some days that's more figurative and the checklist is on constant monotone in my head, reminding me of all the things I haven't done yet that require my attention.
Thus, in addition to all the superb goodies in our shop that I create for making life smoother, easier, and just plain more beautiful, I thought I'd put together a list of the things that have saved my sanity in the past year and simply made life more doable and more enjoyable.
If you'd like to see more ideas for organizing, homeschool, herbs, and essential oils, check out our Idea Lists on Amazon.
It's Prime Day at Amazon. If you are already a Prime Member – or sign up for a 30-day free trial – there are more than 100,000 deeper-than-Black-Friday discounts site-wide. Despite the unethical practices of this inhuman-yet-highly-convenient megacorporation, if you ever shop on Amazon, Prime Day is the time to do it.
Sanity-Saving Items for the Busy Mom
1. Instant Pots. Yes, we do have two (a 6-quart and an 8-quart), and they are nearly constantly in use. I adore that on the days when energy is running low or time has just gotten away from me, I can quickly and easily devise a meal with the Instant Pots and it will be ready in a fraction of the time. Along with our trusty stove-top espresso maker and my favorite saucepan, these are the work-horses of my kitchen.
2. A pretty, ready-to-go shopping list. For me, shopping lists have got to be quick and easy. My favorites are always ones that include all the regular items we tend to buy and all I have to do is place a checkmark by the items we need on the next trip. I've been doing it this way for a decade and in conjunction with planning our meals ahead of time, it's the best thing that's happened to our grocery budget and my sanity. Here's one beautiful option.
3. A color printer at home. I know this sounds like a luxury item, but it's one of the most essential items in our home, even outside of all the heavy use it gets for our homeschool and our two businesses. Just for personal use, being able to print whatever we need at home is what keeps us streamlined, efficient, and organized. No joke. This one is more than 50% off for Amazon Prime Day, which makes it a steal-of-a-deal. (If you've already got one, be sure to check if the toner or ink you need happens to be on discount during Prime Day, like this set.)
4. A feel-good mug. Whether it's coffee time or tea time, having a mug that makes you smile when you use it and just feels GOOD in your hands is a small joy that makes a big difference. I don't know why, but it really does. I particularly love this one.
5. Binders – and plenty of 'em. Binders are such a great way to organize papers of any kind, from bills to magazine clippings to recipes to vehicle data logs to student work. It's best to buy them in bulk for cost-savings or to hone in on really pretty ones for the sake of the joy of using them. 😉
What would you add to this list? What saves YOUR sanity and keeps life joyful? Tell us here.