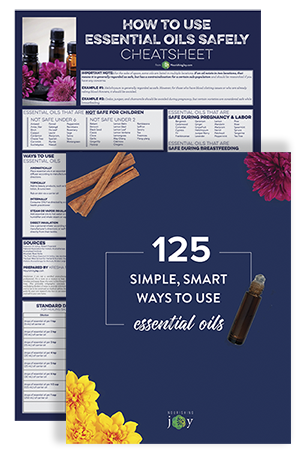 Make using essential oils EASY with our at-a-glance cheatsheets.
Be confident in using essential oils safely AND effectively! Simply click the button to download these two popular cheatsheets and see just how easy using essential oils SAFELY can be.
I heard this song on the radio yesterday while I was driving my daughter to school and almost had to pull over because I wanted to listen so intently. My daughter, who has loved seeing a few Mr. Rogers videos but who didn't "grow up on" Mr. Roger's Neighborhood like I did, couldn't figure out why I found this song so intriguing.
Of course, I'm dazzled by the technical wizardry it took to put this video together, but what moves me about it is that it has distilled Mr. Rogers Neighborhood down to its very essence in a few short quotes. This also happens to be exactly what I'm trying to teach my 5-year-old daughter right now:
"Did you ever grow anything in the garden of your mind? You can grow ideas in the garden of your mind. All you have to do is think and they'll grow."
Don't worry about what others think – just be creative, curious, and imaginative.

It's okay to be alone sometimes. In fact, sometimes it's preferable to just be alone with your thoughts. That's when you'll come up with your best ideas.
This video fills me with great saudade. I hope you enjoy it as much as I do.
[social_warfare]