Educational Resources for Young Adults
This post may contain affiliate links, including those from Amazon.com, which means we earn a small commission off your purchases. And here's the thing: We only mention services and products that we think are truly worth your attention, whether they're free, paid, or otherwise. This site relies on YOUR trust, so if we don't stand behind a product 110%, it's not mentioned. Period.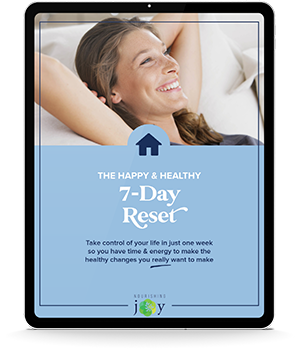 More calm, less chaos.
Use our step-by-step method to take charge of your life so you have time for what *really* matters.
We've talked before about the joy it is to teach our children. Giving our kids opportunities to grow and to develop strong roots is a wonderfully humbling and exciting responsibility.
Over the last few years, I have run across or acquired a number of resources that are wonderful tools for the task. If you are the parent of a young adult or in a teaching capacity in a middle or high school setting – whether that's a homeschool, private school, or public school setting – these books and curriculum offer a wealth of knowledge and wisdom that goes beyond just spoon-feeding the brain. They are designed to engage our children and students in thoughtful dialogue, to nurture the ability for critical thought, and to encourage faithful, joyful living.
8 Resources for Young Adults (and their parents)
The Historical and Chronological Context of the Bible by Bruce Gore – Gore has been a highly beloved speaker and teacher for more than three decades, is a former lawyer, a religion professor at Whitworth University, and a high school teacher at The Oaks Christian Classical Academy in Spokane, WA. He has now released the book he wrote for his own Bible History students, The Historical and Chronological Context of the Bible, and it is an excellent reference book and textbook for anyone who has ever asked the question, "How would the people in the Bible have understood this?" Find out which civilizations were in power and was happening in the world when the Israelites asked for a king or what the "eight night visions" of Zechariah meant in light of the rule of Darius the Persian. This in-depth text belongs in every Christian home.
---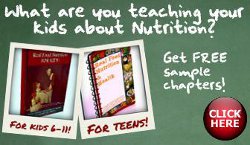 The "Real Food Nutrition and Health" curriculum from FoodRenegade.com is a fantastic way to teach and discuss nutrition and healthy food choices with your children. There are two versions available: ages 6-11 and ages 12 & up.
The curriculum walks through the basics of human nutrition, including how digestion works, types of fat, the various food groups, and how traditional foods differ from modern versions. It's written by Kristin, the Food Renegade herself, and it's a witty, scientific text that is engaging and enlightening.
Be sure to take advantage of the free sample chapter available on the info page to see if this curriculum would work for you.
---
The geek in me absolutely loves lurking around on Science Lab.com. They are a laboratory supply company with thousands of products for labs of every level (from student to professional). If you have super-curious kids or are doing science experiments of any kind with your homeschooled children, this site is a candy store of scientific equipment. All the products are very high quality (read: expensive) but there are definite exceptions to the out-of-reach prices, such as this hand-held microscope for observing pond water.
---
Rouxbe Online Cooking School is a wonderful resource for your serious budding cook. There are hundreds of video tutorials that teach everything from knife skills and pan tossing to how to fillet a fish and debone a chicken. Hundreds of recipes accompany the techniques so there are practical ways to practice the skills as well. It's pricey, so only consider it if you or your older child is serious about cooking, but it's an absolute treat to view their sample videos. Much to my chagrin, they've recently changed their format so that there's a waiting list to "get in" to the school, but I'm not sure how that works. Check out the site for more info if you're interested.
---
If your older student is interested in the natural world or in gardening, or if you are wanting inspiration for living a more sustainable lifestyle, download this free booklet, "Essence of Permaculture."
"Historically," the author writes, "permaculture has focused on land and nature stewardship as both a source for, and an application of, ethical and design principles." Yet he goes on to describe that permaculture is so much more – an entire way of caring for society and culture, including teaching new mothers to breastfeed, building community gardens to draw people together, creating bartering systems, finding holistic healthcare, and nurturing spiritual well-being. He points to the usual three ethics of permaculture – care for the land, care for people, and use only your fair share – but points beyond them as well for a deeper understanding of this unique method of sustainability. It's a bit thick in places, but it's definitely worth a skim if not a cover-to-cover read.
---
I drool whenever I look through The Great Courses catalog, as they offer very engaging audio and video lectures in everything from basic mathematics and science to classic literature, religion, music, intellectual history, business, economics, and much more. They have a specific section for high school students, as well, and this class,  "How to Become a Super-Star Student", is particularly recommended. They offer regular 70% off sales and the lectures are worth every penny.
---
If your child is struggling with math or you need a way to teach math in your homeschool, TeachingTextbooks.com is a resource that has been recommended to me over and over and over. Our children are young enough that I haven't personally tried it, but in looking through their website, I am nothing short of impressed. Each set of DVDs includes instruction and practice problems, but then your child can watch a tutor explain the ones they missed. I've heard from other parents that kids feel confident and genuinely enjoy math when using this series. Courses are available for grade 3 through pre-calculus.
---
And whether you homeschool or not, HomeschoolFreebies.com offers daily freebies from around the web that encourage learning for all ages from young readers through high school. It's a wide, eclectic, and wonderful place to find resources for whatever interests your child. Sign up for their weekly e-mail to get a heads-up on that week's freebies.
---
There are so many wonderful resources with which to nurture our young adults – what are some of your favorites?