DIY Dishwasher Detergent Pucks
This post may contain affiliate links, including those from Amazon.com, which means we earn a small commission off your purchases. And here's the thing: We only mention services and products that we think are truly worth your attention, whether they're free, paid, or otherwise. This site relies on YOUR trust, so if we don't stand behind a product 110%, it's not mentioned. Period.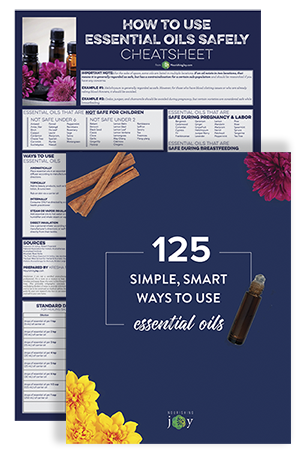 Make using essential oils EASY with our at-a-glance cheatsheets.
Be confident in using essential oils safely AND effectively! Simply click the button to download these two popular cheatsheets and see just how easy using essential oils SAFELY can be.
Making a DIY version of dishwasher pucks was something I stumbled upon completely by accident – like many good things, of course.
So, today in my monthly post over at Keeper of the Home, I'm sharing my stumbled-upon discovery: DIY Dishwasher Detergent Pucks.
Get the three-ingredient recipe and all the instructions over at Keeper of the Home!