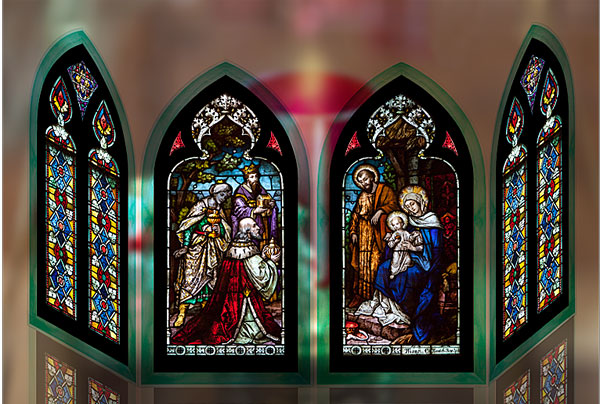 Please note: I have NO connection with crechemania.com or papermodelkiosk.com. This is my own review and I am writing it completely of my own volition and receive no advertising or other benefits.
Last year, I stumbled upon this lovely website and so wanted to share it as a wonderful Advent activity for parents and children alike. The items on their site also make for excellent gifts and beautiful-yet-simple Christmas decor.
The site is called Crechemania and offers extremely high quality nativity activity sheets and cut-out 3-D nativities. Everything is available to download and print on your own computer – some are available for a fee, but there are many available in their free download section as well. Designs range from the Victorian to Byzantine to Latin – plus so much more!
What astounds me most about the designs they offer are the intricacy of the designs, the variety, and the gorgeous colors on many of the activity sheets. In addition to the wide variety of nativities and creches, there are ornaments, stained glass lanterns, Christmas cards, Advent calendars, puzzles, and more – all available from printable downloads.
The site should satisfy parents, art-lovers, and paper model enthusiasts alike! I encourage you to check it out today.
(N.B. If you want to print out some of the more intricate designs but don't have a printer that will do it justice or don't want to use the amount of ink required to print a high-density image, you can still download the image and send it to your favorite local printer via on-line print services. I've had great results this way!)
[social_warfare]