7 Must-See Documentaries for Intentional Living
This post may contain affiliate links, including those from Amazon.com, which means we earn a small commission off your purchases. And here's the thing: We only mention services and products that we think are truly worth your attention, whether they're free, paid, or otherwise. This site relies on YOUR trust, so if we don't stand behind a product 110%, it's not mentioned. Period.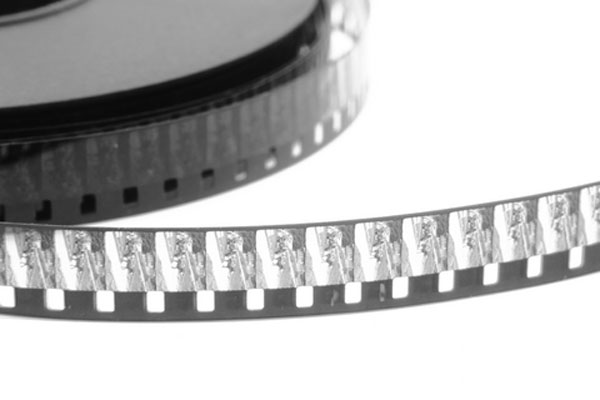 I've always loved film – actually, captivated would be a better word. The romance of a story, the longing for home, the horrors of war – film has a way of transporting you into another time and place and makes the setting real and intimate.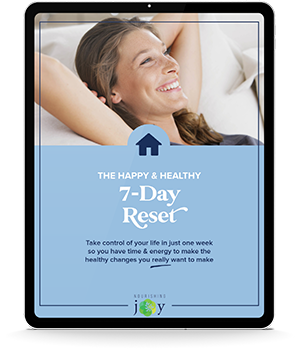 More calm, less chaos.
Use our step-by-step method to take charge of your life so you have time for what *really* matters.
Thus film is an incredibly powerful media by which to share a story or highlight an issue. The following seven films highlight consumerism, corporatism, our food supply, and the controversial topic of vaccination, and each is excellent as a starting point of discussion for each topic. There are certainly more films and television programs than just these seven that highlight issues and suggest solutions to the problems we are faced with in this day and age, but I offer these seven as a great place to start.
And I urge you – if you have a favorite film that inspires viewers to live more intentionally or that elicits meaningful, thoughtful dialogue, please share it in the comments. My list is just the beginning!
Nourishing Our Children
This film, put out by the San Francisco chapter of the Weston A. Price Foundation, is a must for anyone wanting to better understand our modern food supply, including how processing affects the quality of our food, additives, genetically modified ingredients, and preservatives. It's expensive to purchase, but it will revolutionize the way you think about food and feeding your family.
See more at the film's official website.
Food Inc.
"In Food, Inc., filmmaker Robert Kenner lifts the veil on our nation's food industry, exposing the highly mechanized underbelly that has been hidden from the American consumer with the consent of our government's regulatory agencies, USDA and FDA. Our nation's food supply is now controlled by a handful of corporations that often put profit ahead of consumer health, the livelihood of the American farmer, the safety of workers and our own environment. We have bigger-breasted chickens, the perfect pork chop, herbicide-resistant soybean seeds, even tomatoes that won't go bad, but we also have new strains of E. coli—the harmful bacteria that causes illness for an estimated 73,000 Americans annually. We are riddled with widespread obesity, particularly among children, and an epidemic level of diabetes among adults.
"Featuring interviews with such experts as Eric Schlosser (Fast Food Nation), Michael Pollan (The Omnivore's Dilemma, In Defense of Food: An Eater's Manifesto) along with forward thinking social entrepreneurs like Stonyfield's Gary Hirshberg and Polyface Farms' Joel Salatin, Food, Inc. reveals surprising—and often shocking truths—about what we eat, how it's produced, who we have become as a nation and where we are going from here." -from www.FoodIncMovie.com:
The Greater Good
"The Greater Good looks behind the fear, hype and politics that polarize people into emotionally charged pro-vaccine or anti-vaccine camps with no room for middle ground. Exploring the cultural intersection where parenting meets modern medicine and individual rights collide with politics, this character driven documentary weaves together the stories of three families whose lives have been forever changed by vaccination. By reframing the vaccine debate and offering, for the first time, the opportunity to have a rational and scientific discussion on how to create a safer and more effective vaccine program in America today, The Greater Good challenges viewers to think again." – from TheGreaterGood.org
Farmaggedon: The Unseen War on American Family Farms
"Americans' right to access fresh, healthy foods of their choice is under attack. Farmageddon tells the story of small, family farms that were providing safe, healthy foods to their communities and were forced to stop, sometimes through violent ac-tion, by agents of misguided government bureaucracies, and seeks to figure out why." – from FarmaggedonMovie.com
There are a limited number of screenings across North America, so visit the film's official website for screening information. If the trailer below is not active, visit the movie's channel on Vimeo.
Farmageddon – Movie Trailer from Kristin Canty on Vimeo.
FRESH
"FRESH celebrates the farmers, thinkers and business people across America who are re-inventing our food system. Each has witnessed the rapid transformation of our agriculture into an industrial model, and confronted the consequences: food contamination, environmental pollution, depletion of natural resources, and morbid obesity. Forging healthier, sustainable alternatives, they offer a practical vision for a future of our food and our planet." – from www.FreshTheMovie.com
The Story of Stuff
"When Annie Leonard and her friends at Free Range Studios set out in 2007 to share what she'd learned about the way we make, use and throw away Stuff, they thought 50,000 views would be a good result for her '20-minute cartoon about trash.' Today, with over 15 million views and counting, The Story of Stuff is one of the most watched environmental-themed online movies of all time.
"From its extraction through sale, use and disposal, all the stuff in our lives affects communities at home and abroad, yet most of this is hidden from view. The Story of Stuff is a 20-minute, fast-paced, fact-filled look at the underside of our production and consumption patterns. The Story of Stuff exposes the connections between a huge number of environmental and social issues, and calls us together to create a more sustainable and just world. It'll teach you something, it'll make you laugh, and it just may change the way you look at all the stuff in your life forever." – from StoryOfStuff.org
Wal-Mart: The High Cost of Low Price
"WAL-MART: THE HIGH COST OF LOW PRICE is a feature length documentary that uncovers a retail giant's assault on families and American values…" – so begins the film's description at the film's official website.
Read the fascinating Director's Introduction for more information!
Do you have other films you'd recommend? If so, please do so in the comments!