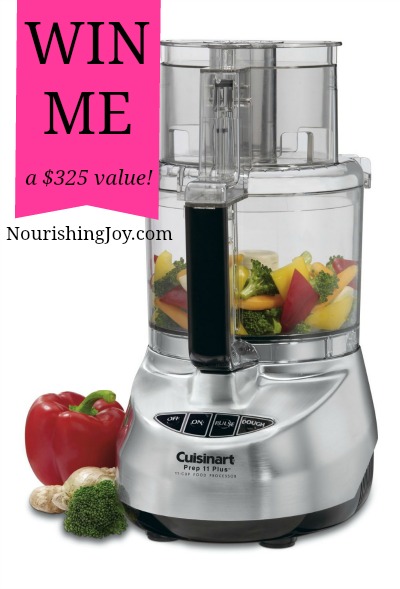 Traditional foods + modern tools and techniques = quick, nourishing meals!
This food processor is one of the tools I use most in my kitchen, so in September, I offered one up to you loyal readers. And today it is my honor to announce the winner of the Cuisinart food processor giveaway!
But first, have you seen these recent and popular posts?
Non-Toxic, Homemade Diaper Cream
How to Make "The Simple Life" Simpler (and More Joy-Filled)
And the winner is…
Entry #4759 – Jan Hall (fishingjan@…)
Jan, please contact me within 48 hours with your home address, e-mail address, and phone number (required by Amazon.com) to claim your prize.
Congratulations!
We'll have more giveaways coming soon, so join us on Facebook so you can vote for which giveaway you'd like and then stay tuned!

[social_warfare]