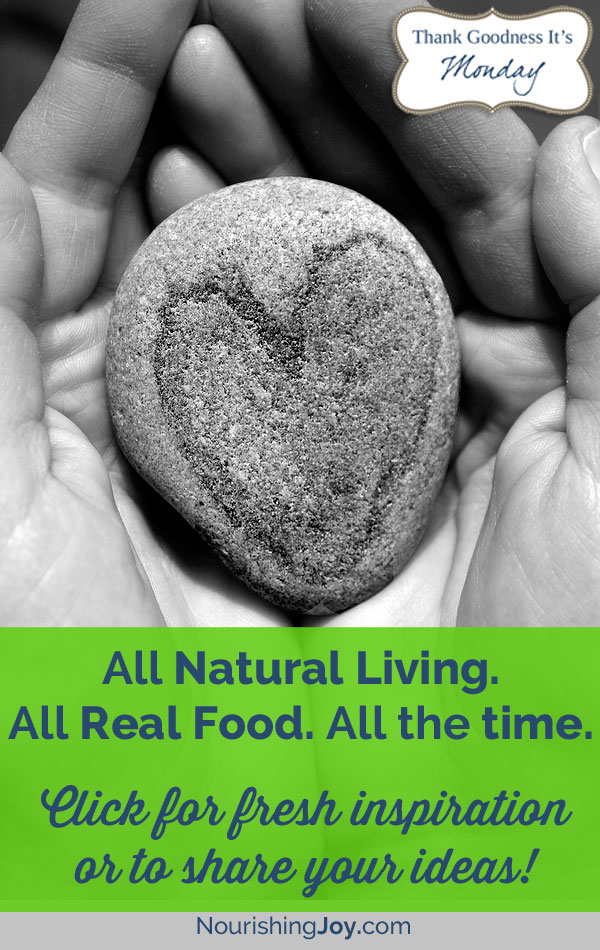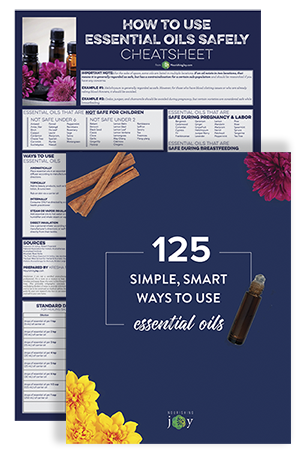 Make using essential oils EASY with our at-a-glance cheatsheets.
Be confident in using essential oils safely AND effectively! Simply click the button to download these two popular cheatsheets and see just how easy using essential oils SAFELY can be.
Welcome to Thank Goodness It's Monday, a weekly blog carnival celebrating natural, joyful living. The TGIM link carnival happens every Monday here at Nourishing Joy and it's where we share stories of gratitude and joy and link up recipes, tips, and tricks for living natural, intentional, nourished lives.
You'll find posts here on so many topics: cooking from scratch, natural housekeeping, gardening and animal husbandry, frugal tips and tricks, stories of joy and gratitude, answers to prayer, homeschooling, herbal remedies, meal planning, thoughtful parenting… what do you have to share?
Last Week's Most Popular Posts
Thanks for visiting each other's blogs! Please continue to encourage and support each other in this wonderful way.
Here are the top three most popular posts from last week:
1. How to Make an Herbal Sleep Tea from Feathers in the Woods
2. Ways to Have an Eco-Friendly Period from The Pistachio Project
3. The Best of Organizing a Playroom from Mess to Blessed
How to Share… We're Doing Things a Bit Differently Today
This week, we're doing things a bit differently. I've been hosting this link-up for more than four years – and I want to know how much it's helpful.
So today, we're doing everything in the comments. 🙂
First of all, if you have a link to contribute, place it in a comment (it's totally up to you whether you want to put one link per comment or all your links in one consolidated comment).
Then, leave a comment telling me:
YES, you would love to see this link-up continue OR
what makes this link-up unique OR
a comment telling me why you think it's time for this link-up to end OR
whatever other opinion you would like to share regarding the future of the link-up.
And that's it!
Basically, I only want to continue the link-up IF it's actually useful to you all and this is the best way I can think of to glean that information.
As usual, please share the post widely, please link back to this post if you have shared a link, and most of all – have a great week!
Did you skim to the bottom looking for the link-up button? Today we're doing things a bit differently. Read up above! 🙂

[social_warfare]