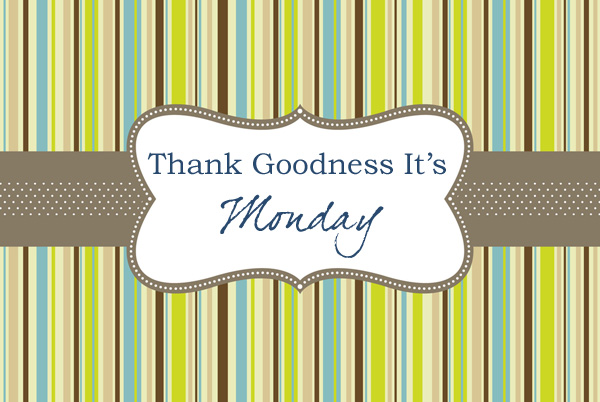 Thank Goodness It's Monday! Natural Living Link Carnival
For many years, Nourishing Joy hosted a weekly celebration of natural and sustainable living called Thank Goodness It's Monday.
Bloggers from around the world shared their wisdom, tips, and insights for making sustainable living and healthy eating possible.
During those years, it was a HONOR to learn from and be inspired by bloggers from across the globe who shared their recipes and their wisdom with us each week.
We discontinued the weekly gathering of links in 2016, but you can still find those bloggers sharing their fantastic content on our Pinterest board of the same name: Thank Goodness It's Monday.
We're more dedicated to real food and natural living than ever, and we especially love to help busy families make ethical, green living simply second nature. Our products and resources are designed to help you organize your home, serve healthy meals, use natural remedies, and #choosejoy, even when it's hard.
If you feel the daily grind of school-work-home and you feel the weight of trying to keep all the balls in the air, yet even in the midst of it all you're still determined to provide your family with healthy meals and raise children who are creative, inquisitive, and helpful – AND have time and energy left over to pour yourself into the things that are most important to you, then you are in EXACTLY the right place and we're so glad you're here.
Browse our Natural Living 101 page, download our 125 Simple, Smart Ways to Use Essential Oils guide, or check out our THRIVE Program to get a taste of what we do!