I used to talk a lot about the Myers-Briggs personality test (I'm an INFP, for anyone who's interested….)
But lately I've been thinking that perhaps it might be more fun to define personality and recognize our inner motivations according to our shoes.
Think I'm crazy? Let's see if I'm on to something…
Make using essential oils EASY with our at-a-glance cheatsheets.
Be confident in using essential oils safely AND effectively! Simply click the button to download these two popular cheatsheets and see just how easy using essential oils SAFELY can be.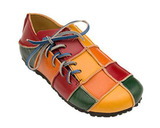 Needs to stand out in a crowd
Defining qualities: passionate, driven
Is motivated by: Opportunities to be creative; activities that are "fun"
Feels cared for by: doing things together
Craves: attention, being seen as a knowledgeable and an authority on any given subject
Needs plenty of time to relax and recharge
Defining qualities: generous, compassionate
Is motivated by: the thought that everyone is significant in some way
Feels cared for by: receiving small, thoughtful tokens of affection
Craves: wide open spaces, feeling significant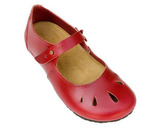 Enjoys practical, meaningful interactions; often seeks urban areas
Defining qualities: thoughtful, able to examine issues from all sides
Is motivated by: being able to be useful
Feels cared for by: deep, constructive conversation and feeling a "meeting of the minds"
Craves: new information, strong intellectual relationships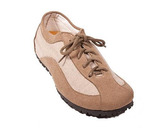 Strong, opinionated, and headstrong
Defining qualities: naturally gravitates toward being the leader in every situation, tends to speak in generalities, likes to see "the big picture", very strong work ethic
Is motivated by: being acknowledged as being capable; being able to work on large scale projects – both for profit and for charity
Feels cared for by: Working in common on a project; large, tangible gifts
Craves: new projects, big adventures
So, am I on to something? Or am I totally kooky?
A Dirty Little Secret: Shoes are More Important Than You May Realize
Regardless, shoes are something we don't talk about nearly enough.
Did you know that the average person will walk nearly 80,000 miles in a lifetime? That's more than three times around the earth!
And unless you're going barefoot for your entire life, shoes are an essential part of your wardrobe – for safety, for your long-term health, for comfort, and yes, even for style.
Safety
There's the obvious – not stepping in doggy doo-doo and avoiding that puddle of oil from the next car over in the grocery store parking lot, as well as providing a structure and a sheath for our feet.
But most shoes also have a dark side, in that they're made of toxic, synthetic components that can leach chemicals from their manufacture into your feet as you sweat. So for the safety of your entire system, as well as anyone who has allergies or sensitivities to heavy metals, any shoe that isn't made of high-quality components presents a safety risk.
(My complaint with this is though –   good quality shoes are expensive! Have you priced shoes lately? A good pair of running shoes that support your body well while you run can easily cost at least $200! Gack. I'd rather not go running, thankyouverymuch.)
Long-Term Health
Good shoes must provide support for your feet – and not only for your podiatric health, but for the health of your entire body. A well-made shoe will allow you to balance your entire weight without putting excess strain on your knees, hips, or back.
Also, it will provide support to your arches, not so they don't fall, but to strengthen the arch muscles, which allows you better balance and better mobility.
And according to some Western acupuncturists, a good shoe will also provide good support just below the middle of the ball of your foot. This will reduce systemic stress and give the greatest comfort overall.
***This sale has now ended***
BioWorld Shoes: A Secret Sale Just for Nourishing Joy Readers!
I've been meaning to write about the importance of shoes – as well as the importance of choosing ethically and naturally manufactured shoes – for quite some time, so it's perfect timing that our long-time sponsor, BioWorld Footwear, approached me about announcing their Summer's End Clearance Sale!
Right now, everything in stock on their site is 40% off, but they're offering an additional, exclusive 10% off coupon to Nourishing Joy readers, for a full 50% off anything in the store. Just use coupon code NOURISHING JOY when you check out.
What I Love About BioWorld (and Why I Love My Own Two Pairs of BioWorld Shoes)
BioWorld shoes are handmade in Spain at a small workshop that has belonged to the same family for at least four generations. (The current shoemaker is the baby in the middle of the photo.)
They create leather AND vegan footwear that is innovative, beautiful, and simple – and most importantly, eco-friendly!
All leather is sourced from Spain and is vegetable-tanned and dyed using non-toxic, non-azo dyes. Even better, their leathers are certified OKO-TEX.
In vegan models, leather is replaced with a highly durable Italian microfiber or natural fibers such as spun or woven linen.
All shoes are built on an anatomic footbed that is created around the imprint of a bare foot in the sand, offering support in the parts of the foot where it is most needed for a healthy posture and gait.
I have found that when I get the right fit and after I've worn them for a week or two and given them time to mold to my own foot, I can wear my BioWorld shoes all day and not want to take them off at night because they're so comfortable.
In short, all of this speaks to BioWorld's objective: to make shoes that are good for the earth, and good for your feet!
Read more about BioWorld here.
Sale Details:
* Use coupon code NOURISHING JOY on checkout for additional 10% off of sale prices
* The coupon code is good from Monday, September 9 until midnight (PDT) at the end of Friday, September 13
*US and Canada addresses only
* No limit per purchase
* Sale limited to existing inventory
*All sales final
What do your shoes say about you now that you're sporting BioWorld shoes?
Disclaimer: I received no compensation for writing this post, but BioWorld is owned and operated by my lovely sister, who has a unique passion for environmental sustainability and supporting high-quality artisans around the world.