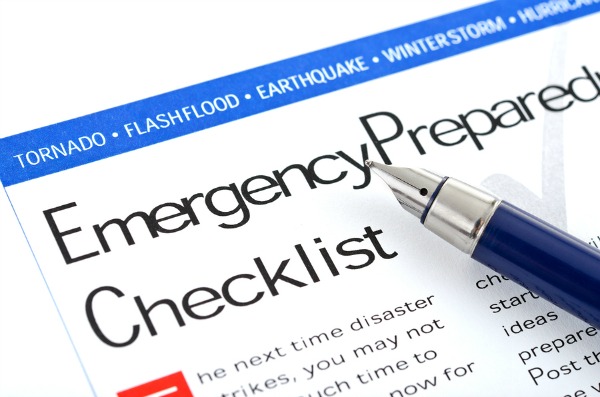 Are you prepared?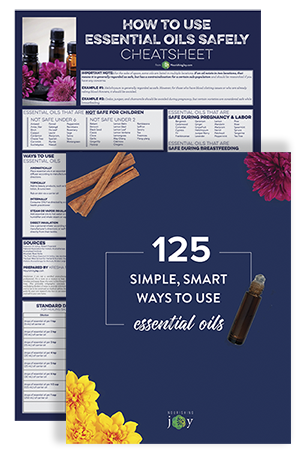 Make using essential oils EASY with our at-a-glance cheatsheets.
Be confident in using essential oils safely AND effectively! Simply click the button to download these two popular cheatsheets and see just how easy using essential oils SAFELY can be.
We often go through life with a routine – day in, day out – but what about the day things don't go as planned. Are you prepared for those unknowns?
That can be little things, like having a spare tire in the car in case you get a flat, or it can be big things, like having food, water, and portable shelter when a tsunami or a hurricane or an earthquake hits.
It can be a powerless feeling to realize your everyday necessities are cut off.
I remember one day when our first baby was only a few months old and we were living in an apartment building in a very urban setting. On that particular day the city water was deemed unsafe and at the same time, our building's heat and power went out – and we realized we had no way to keep our baby warm or fed. It was a powerless feeling.
But planning for the unknown doesn't need to be overwhelming!
It can be extremely simple and practical, like…
…making a plan that you and your family will meet at a certain plan if a disaster drives you out of your home
…tucking away some barter items (like sugar or coffee) that will be valuable later on when they're scarce
…learning how to preserve food through dehydrating because you don't have extensive storage
…knowing how to start a fire to keep your family warm
…making sure you have a 3-day supply of necessities in a bug-out bag for each member of the family
Get Prepared: The Ultimate Survival Bundle
Now, I don't have all the answers about being prepared, but my dear colleague, Wardee over at GNOWFGLINS, knows a whole lot of people who do, and she's gathered all the basics of getting prepared from these 36 masters in one collection.

Truly, this is a collection NOT to be missed. I kid you not.
I've shared with you some wonderful resources over the last couple of years, resources that I've been proud to share, that are truly helpful, and that meet real needs – but none have actually helped you prepare for life and death situations – until this one.
***This bundle is no longer available. Sign up to be notified of upcoming resource bundles.***
This collection has EVERYTHING you need to know to keep your family secure: basic survival skills, basics of prepping, homesteading, gardening, food preservation, food storage, alternative energy, natural medicine, issues of liberty, sustainable currency, security, self-defense, and more. Like I said, it's not to be missed.
This collection will be available through Monday, September 23 and offers $700+ value for $29.
[social_warfare]