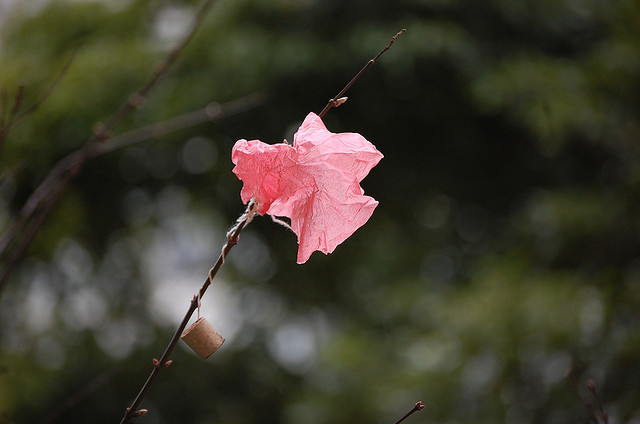 Photo Credit
 July has darted by us, it seems, and I don't know where the time has gone! Does it seem that way to you too?
July has been a lovely month, despite its busyness. I thought I'd share a few of my favorite things from the month.
What did you love in July?
These Are a Few of My Favorite Things…
There's nothing like a cold beverage on a hot day and I've been wanting to make this homemade root beer all month. Root beer holds a special place in my heart (or shall I say, taste buds) – who doesn't love sassafras?
Spending two whole weeks with my parents in my hometown and watching my kids run and play in the wide open spaces I used to run and play in when I was a kid.
Discovering that one of my favorite professors from university has organized years worth of lectures and sermons on his website into free online courses. For anyone wanting lectures on biblical studies and the history of the Christian church, this is a treasure trove of audio recordings.
Finding these "real food pin up" photos – they're just Ryan Gosling photos that someone doctored, but a couple of them were worth a chuckle.
Learning about the Bristol Stool Scale. This is perhaps a bit… well, gross…. but since I totally geek out on Anatomy & Physiology, I was more excited than grossed out about finding this useful tool.
Reading this interview with a lover of backyard chickens.
Eating hand-cranked salted caramel ice cream. Oh. My. Goodness.
And speaking of cold treats for hot days, there's also these fudge popsicles. These are as real food as you get – yum!
Riding the antique Looff carousel in my hometown with my kiddos (In the sweaty summer heat, I was glad I carried this homemade hand sanitizer with me).
Discovering that I could use the soured raw milk in my refrigerator as a raw milk tree fertilizer!
Eating orange brownies.
Making vanilla honey.
Getting to see fabulous fireworks with Handel's "Music for the Royal Fireworks" played live.
Thanks be to God for these wonderful blessings that nourish deep joy!
[social_warfare]