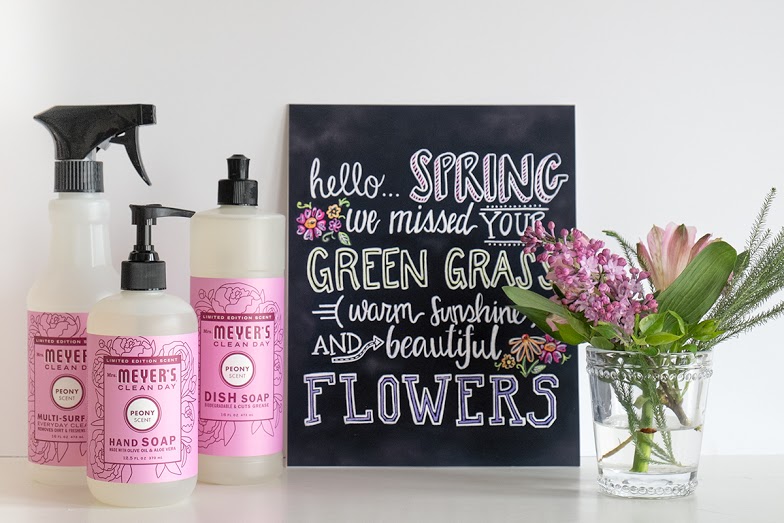 (Don't those lilacs and peonies above just make you want to sing???? 🙂 )
I don't know about you, but when I'm doing dishes or scrubbing my toddler's hands for the umpteenth time, I love little things that make the moment pleasant – and delightful scents make a huge difference.
In some ways, I wish I didn't really care – I mean, soap is soap, right? But it DOES matter.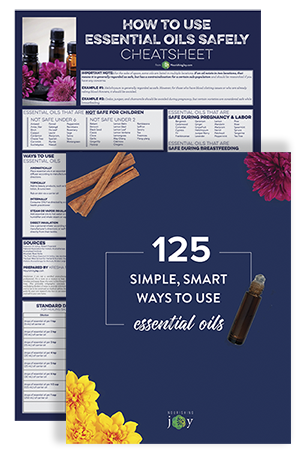 Make using essential oils EASY with our at-a-glance cheatsheets.
Be confident in using essential oils safely AND effectively! Simply click the button to download these two popular cheatsheets and see just how easy using essential oils SAFELY can be.
And not just the scent, of course, although that's the feel-good part. 🙂
As a natural living mama, knowing what's IN the soap is also important, knowing both that it's eco-friendly and bio-degradable, as well as the fact that it's not going to irritate my hands (or the hands of my eczema-prone husband) when I use it over and over again.
There are a number of brands we use regularly in our home, and Mrs. Meyer's is regularly on the list.
So when the newly renamed Grove Collaborative (formerly ePantry) wrote me and asked me to trial the BRAND NEW Mrs. Meyer's seasonal spring scents (with the option to offer them to my readers for FREE), I didn't hesitate for a second.
Soap I already know I love PLUS lilac and peony scents? Oh, my goodness. YES. PLEASE.
So, now it's your turn. I have no idea how Mrs. Meyers is marketing their seasonal products this year (or if they'll show up in stores near you), but I DO know that these seasonal scents haven't been released yet, except to a few select retailers – Grove Collaborative being one – and Grove is offering a Spring Cleaning Set entirely for free to new customers.
(Existing customers will get an elegant glass cleaning bottle for free, plus the usual great deal on the seasonal scents.)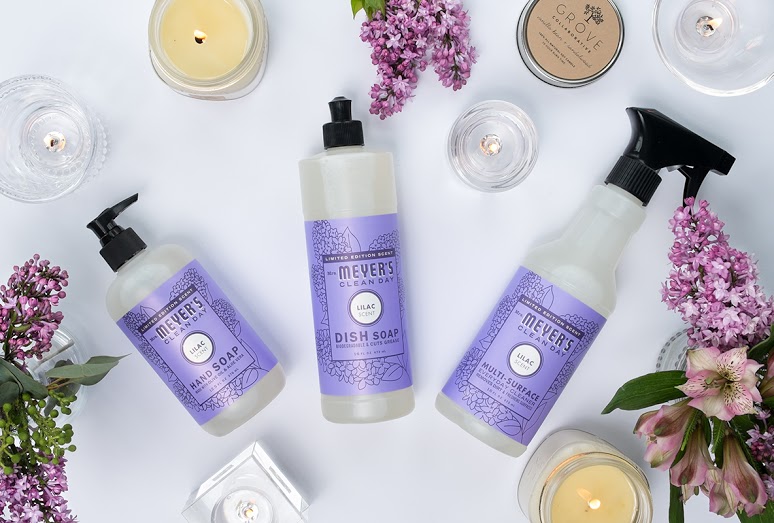 The Spring Cleaning Set includes:
Mrs. Meyer's spring hand soap (lilac or peony)
Mrs. Meyer's spring dish soap (lilac or peony)
Grove Collaborative glass spray bottle
Grove Collaborative walnut scrubber sponges
So, here's the deal:
1. Sign up for Grove Collaborative here as a new customer. You will receive the Mrs. Meyer's spring seasonal offer for free when you sign up.
2. Answer 4 quick questions about your home that Grove Collaborative will then use to customize your first basket. ­­ This takes under 30 seconds.
3. Once you've answered the questions, you can finalize your basket of products to suit your household needs by adding or removing items.
4. To receive this offer, your order needs to be a minimum of $20. Choose the combination of products and scents you love and receive them in your first box.
5. Check your order over, then click Finish & Pay and your order will be placed and your freebies will be on their way!
Already hooked on Grove Collaborative? Existing customers, click here to get a free Grove Collaborative glass spray bottle in your next order. (It's classy enough you just might want to leave it out the next time company comes over.)
As some of you know, I haven't always been a fan of ePantry and purposely haven't promoted them much in the past, but with their recent rebranding and changing up a bit of how they do things, I'm much MUCH more impressed.
So, if you like having NICE hand soaps and dish soaps around but don't want to spend beaucoups bucks on them, this deal is a great way to get them for cheap.
Just click here to become a customer and grab your goodies!
I hope you're enjoying the beginning of spring as much as I am!!
[social_warfare]