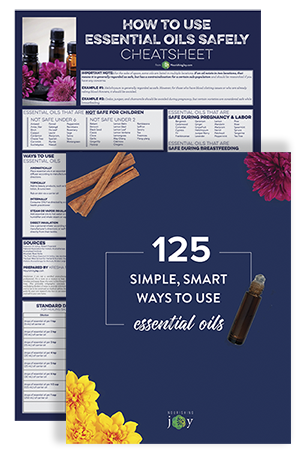 Make using essential oils EASY with our at-a-glance cheatsheets.
Be confident in using essential oils safely AND effectively! Simply click the button to download these two popular cheatsheets and see just how easy using essential oils SAFELY can be.
Helpful Books for the Holiday Season


Nourishing Cookies for a Healthy Holiday
If you're wanting to avoid all the processed ingredients this year and stick only to wholesome, nourishing ingredients for your holiday cookie making, this short book is a must-have. At $4.99, it's affordable and you can make new favorites for years to come.
Real Food Party Planning Guide
Does having people over stress you out? Kelly the Kitchen Kop has made it easier for you with the tips she's learned about planning ahead for a shindig. Maybe you're a "natural" host or hostess and entertaining is no big deal, but if you're someone that would like help organizing whatever event is in your future, this guide will be just the thing. This will help you de-stress the whole experience, so you can enjoy yourself as much as your guests are sure to!
Truth in the Tinsel: An Advent Celebration for Little Hands
If you want a meaningful way to walk with your children through Advent, this little book will delight you and you can use it for years to come.
Homemade alcoholic drinks for the real foodie, without dyes, artificial colors, or fake flavors. Shake up your favorite mixed drinks at home, from classic Martinis to contemporary Cosmopolitans. (And P.S. I love this book. I use my copy year-round and have given away dozens of copies, just because it's that good.)
GAPS and SCD recipes for the holidays. Dips with crackers, stuffed mushrooms, prime rib, turkey, ham, stuffing, cranberry sauce, faux potatoes, green bean casserole, pumpkin pie, apple pie, chai tea, hot chocolate, egg nog, and MORE!
Real Food for the Holidays (e-course)
Real Food for the Holidays is a multimedia cooking class that helps to guide you through preparing healthy, natural holiday dishes based on whole foods. The class features 10 workshops, 30 videos, 30 preplanned menus and 175 recipes.
May this season be filled with joy and peace in your heart and home!

[social_warfare]