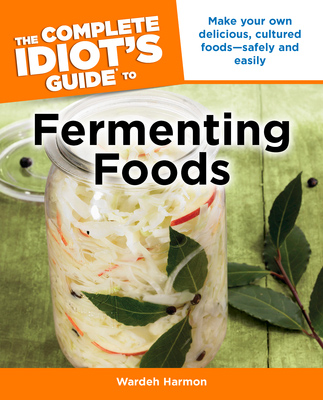 As you know from my review, Wardeh Harmon's book, The Complete Idiot's Guide to Fermenting Foods is an excellent resource for both beginning and advanced home cooks who want to make regular use of fermented foods in their kitchens.
Because of that, I was very excited to host a giveaway of the book here at Nourishing Joy and even more exciting is that today I get to announce the winner….
So, without further ado,
(drumroll please)
the winner is Entry #347 – Heather O'Cain.
Heather, please contact me within two business days or I will have to choose a runner-up. 🙂
If you'd like to get your own copy of the book, you can find it at Amazon.com
. If you'd like an autographed copy, visit the Amazing Graze Farm Store.
And stay tuned! There are more exciting giveaways coming up in the very near future, so if you don't already receive regular updates from us, sign up today!

[social_warfare]