You don't have to figure it all out on your own.
Get Joy, encouragement & Natural living Tips sent to your inbox weekly
This post may contain affiliate links, including those from Amazon.com, which means we earn a small commission off your purchases. And here's the thing: We only mention services and products that we think are truly worth your attention, whether they're free, paid, or otherwise. This site relies on YOUR trust, so if we don't stand behind a product 110%, it's not mentioned. Period.
We are celebrating all things summer by hosting a giveaway! We've rounded up just a few of our favorite summer goodies and are going to give them all to one very lucky winner. That's not the best part though. We've also partnered up with 11 other fabulous bloggers who are doing the same on their sites, RIGHT NOW!
1. Thriving Home // 2. Happy Money Saver // 3. Happy Home Fairy // 4. Heavenly Homemakers // 5. Kitchen Stewardship // 6. Nourishing Joy // 7. The Nourishing Home // 8. Intoxicated on Life // 9. Tried and Tasty // 10. The Frugal Girl //11. Mommy Hates Cooking // 12. Stephanie Blue
HOW TO ENTER:
Make using essential oils EASY with our at-a-glance cheatsheets.
Be confident in using essential oils safely AND effectively! Simply click the button to download these two popular cheatsheets and see just how easy using essential oils SAFELY can be.
Check out the giveaway collage above featuring all the beautiful bloggers we've partnered up with and their favorite summer things things.
Scroll on down to see the details for MY favorite summer things.
Enter to win MY favorite summer things in the giveaway below.
HOP to all the other sites and enter to win their favorite summer things!
Look around and enjoy the sites of these incredible bloggers.
Summer's the time for chillin' and soaking up the sunshine, so here at Nourishing Joy, we're celebrating with cool treats and incredible non-toxic suncare for the whole family.
Check out the links in the giveaway widget below to see the details on each item, but the winner of the giveaway at Nourishing Joy will receive:
1.
$100 worth of non-toxic sunscreen, suncreen for baby, lip balms, and more from our lovely friends at Bare Belly Organics
2.
the PERFECT summer popsicle mold
(we've tried more than a few, and this is one we like best)
3.
(1) copy of the book Paletas: Authentic Recipes for Mexican Ice Pops, Shaved Ice & Aguas Frescas by Fany Gerson
4.
(1) autographed copy of the book The DIY Pantry by yours truly 🙂
This has lots of recipes for barbecue and picnic staples, including hot dog and hamburger fixin's, ice cream, and salad dressings
5.
(1) digital copy of the absolutely stunning e-book Just Making Ice Cream
All this together has a total value of $165.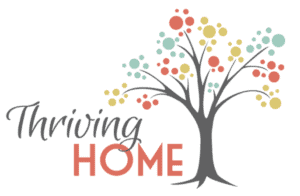 Friends and stay-at-home moms, Rachel and Polly, began Thriving Home in 2012 as a way to encourage and equip moms in several areas of home life. They share healthy kid-friendly recipes, evangelize about freezer cooking as well as documenting many other topics relating to running a home and family including a few spectacular parenting failures from time to time. Swing by to join in on their crazy journey through parenthood.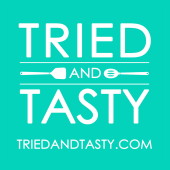 TriedandTasty.com is a premium and well established recipe blog with a friendly, conversational writing style paired with magazine quality food photography. The recipes are typically very health conscious, with rich and decadent desserts occasionally included for good measure. TriedandTasty.com has a loyal following of 'foodies' and is gaining new followers every day thanks to its recipes being featured on the websites of high profile magazines, news outlets, popular Facebook pages, Pinterest boards, and more.

Heavenly Homemakers
Laura Coppinger and her husband have four sons ages 10-17. HeavenlyHomemakers.com is dedicated to inspiring women daily with healthy (and easy!) recipes, homemaking tips, spiritual encouragement, and good ol' clean fun.

Mommy Hates Cooking
Mommy Hates Cooking is a national cooking and lifestyle website that encourages families to take back the dinner table. Through her easy-to-prepare (yet looks like you spent all day in the kitchen) meals and her knack for breaking down meal planning, Kristy has become the busy-mom's resource for the modern family.

Kitchen Stewardship
The mission of Kitchen Stewardship is to present healthy living in bite-sized baby steps, challenging people to make positive changes in their kitchens without being overwhelmed, and providing tools to balance a family's health, budget, time and the environment. Katie Kimball and her team share family-friendly whole foods recipes, weekly challenges, and science-geek research on what's healthy and what's not.

Nourishing Joy
Nourishing Joy is dedicated to real food and natural living. We're on a mission to equip and inspire parents like you with the tools to make intentional, thoughtful decisions that work for YOUR family easy. Or at least easier.

Happy Home Fairy
Julie Brasington is the creator of Happy Home Fairy, a popular blog focusing on encouraging and equipping moms to choose joy on the parenting journey. She shares easy craft ideas, FREE printables, simple recipes, corny jokes, holiday fun, thoughts on raising her 2 boys, and honest, heartfelt messages to uplift the weary mama.
Happy Money Saver is a website that has a growing population of readers who are passionate about saving money, homesteading, gardening, cooking from scratch, freezer meals, DIY projects and embracing their dreams.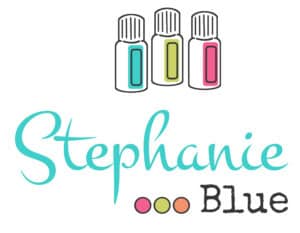 Stephanie Blue
At Stephanie Blue, I blog about my passions: natural living and essential oils. My purpose is to bring hope to moms and help them discover ways to strengthen their families physically, emotionally, spiritually, and financially.
The Frugal Girl is all about living cheerfully (and well!) on less. Get recipes, DIY tips, painting ideas, photography tips, green living inspiration, and more from Kristen, a homeschooling mom of four.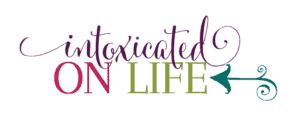 Intoxicated on Life
Intoxicated on Life is a resource for families who are looking to raise healthy families – body, mind, and soul. They cover a wide range of topics from healthy gluten-free recipes, to godly parenting, homeschooling resources, and more!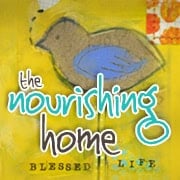 The Nourishing Home
The Nourishing Home provides family-friendly GF recipes, free weekly whole food meal plans, helpful cooking tips and techniques, and lots of encouragement to help you in your journey to live a more nourished life.