Since our various printables are scattered around the site, we wanted to create an easy-to-locate central place to access these helpful tools. We're slowly gathering them from around the site, so if we've mentioned a printable, it's (hopefully) listed here.
Also, don't forget:
Free e-books for every mother
Our free e-cookbook
Free guide to natural, homemade cleaners
How to Make Homemade Food Coloring printable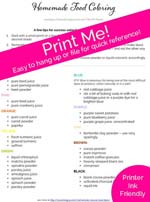 [click here to download] Homemade food coloring is easier to make than you think! We've also got a couple of secrets up our sleeve to making concentrated food dyes that will help you make (almost) any shade.
Grocery Shopping List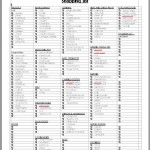 [Click here to download the PDF version]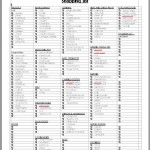 [Click here to download the customizable version]
Vaccine Worksheet and Thinksheet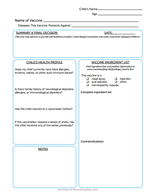 [click here to download] This 2-sided worksheet is an invaluable tool for evaluating which vaccines (and which versions) are right for each child individually. It keeps your notes organized for talking with health professionals and helps you evaluate each vaccine carefully.
Jesse Tree Guide (abridged)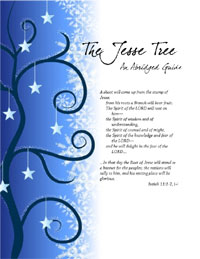 [click here to download the simplified guide] The Jesse Tree is an Advent tradition I've come to cherish with my children. These unique readings for Advent use Scripture from throughout the Old and New Testaments to point to Christ's coming, which makes Christmas all the more meaningful and poignant. Download this perma-guide to use with your family every year (and read more about the tradition here).