Thank You!
We've been so grateful for the excitement and growth of Nourishing Joy in the last few weeks and for all the readers who have recently joined us. Welcome!
For those of you who have asked to know more about what's coming up, I've compiled a list of topics – not specific posts, per se, just topics – that we'll be focusing on in the next few months. These appear in no particular order.
If you haven't already subscribed, please do so today!
A Taste of Nourishing Joy
Here's what you might expect to see in the upcoming months…
Lots about food (real food, of course) – recipes, traditional food techniques (fermenting, culturing, curing, sprouting, etc), and general thoughts about food and family
spiritual formation of the family
cloth diapering guides
a few controversial topics, such vaccination and raw milk
reflections on making thoughtful, intentional decisions when it comes to parenting, food, and lifestyle
parenting in infancy, including breastfeeding issues, natural postpartum care, baby food, and more (since our newest addition is due in early December, this will be a natural topic, I'm sure!)
natural homemaking tips
homemade gifts for the holidays
a soapmaking tutorial
intentional Christmas activities for children
sustainable land use and gardening techniques, plus composting and lessons learned from permaculture
getting organized and general home management (I need these tips and inspiration as much as anyone else!)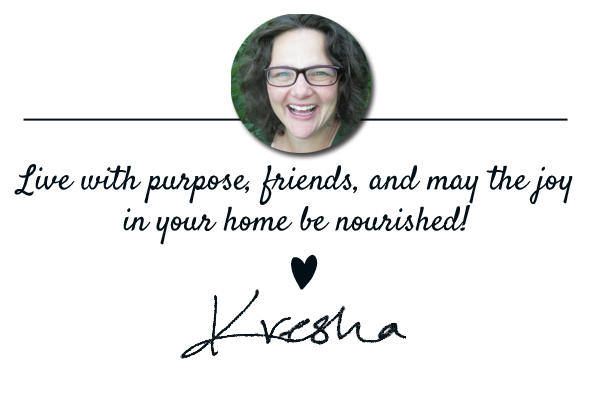 This post may contain affiliate links, including those from Amazon.com, which means we earn a small commission off your purchases. And here's the thing: We only mention services and products that we think are truly worth your attention, whether they're free, paid, or otherwise. This site relies on YOUR trust, so if we don't stand behind a product 110%, it's not mentioned. Period.